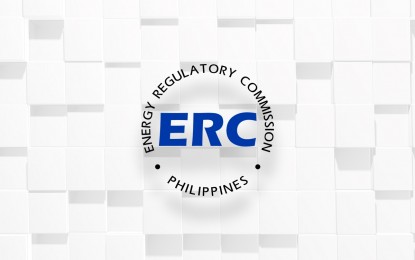 CEBU CITY – The Cebu Chamber of Commerce and Industry (CCCI) has cited the Energy Regulatory Commission's (ERC) intervention in its request for the review of Visayan Electric Co.'s (VECO) power supply agreement (PSA) with its generation company Cebu Private Power Corp. (CPPC) in 2013.
"The Chamber is pleased and grateful that our country's energy regulatory body -- the ERC, is finally hearing our appeal by initiating a formal investigation to the CPPC-VECO 2013 PSA. We believe that the findings of our study indicate substantive grounds for anti-competitive behavior in the said agreement and that its implementation is contrary to the requirement in the EPIRA (Electric Power Industry Reform Act) that distribution utilities should supply electricity in the least cost," CCCI president Felix Taguiam said in a statement on Thursday.
Taguiam's statement came following the ERC's virtual pre-hearing on April 27 on the CCCI's appeal to look into VECO's PSA with CPPC.
VECO, the biggest power distributor in Cebu province, is owned by the Aboitiz Group.
"We also took note and appreciate VECO's move to file a motion to withdraw their 2013 PSA with CPPC; nonetheless, the Chamber wants to see a significant reduction in our electricity rates. Right now, average residential monthly rates are at an increasing trend, with the April rate almost at PHP12 per kilowatt-hour (kWh). Until we see our rates competitive with our neighbor Mactan Electric Co. (MECO) and Manila Electric Co. (Meralco), the Chamber will continue its advocacy and push for reasonable power rates for the Cebuanos," CCCI past president Antonio Chiu added.
CCCI's appeal argued that the increase in generation rates for 2020 is also attributable to the CPPC billing VECO PHP800 million year even if the plant is not supplying any power because of capital recovery fee (CRF). CRF is the cost for the recovery of capital or investment incurred in putting up the power plant.
The CPPC power plant was constructed by East Asia Diesel Power Corp. for VECO under the build-operate-transfer scheme for a 15-year cooperation period which ended in November 2013;
However, a new supply contract for another 10 years was entered into and approved by ERC.
To date, CPPC capacity fees are passed on to VECO consumers amounting to roughly PHP66 million a month, on top of the generation cost.
CPPC's per kWh rate ranged from PHP26 to PHP1,470.92 per kWh last year.
Cebu's electricity has always been one of the most expensive power rates in the country.
In December 2020, ERC chairperson and chief executive officer Agnes Devanadera provided the range PHP3.9513/kWh to PHP5.0985/kWh as November 2020 generation charge by distribution utilities in Luzon and Visayas, the highest range belonging to VECO.
"Identifying electricity as a major cost driver and as one of the top obstacles in the ease and cost of doing business, the CCCI has been a staunch advocate for reasonable and lower power rates in Cebu since 2019," CCCI said. (PNA)