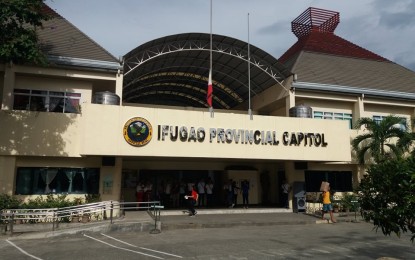 BAGUIO CITY – The National Task Force (NTF) Against Covid-19, through the Bases Conversation Development Authority (BCDA), has set a five-day community testing in all towns of Ifugao from May 4 to 8.
In a post of Happitan Ifugao, the official social media page of the provincial government, on Thursday said that around 4,500 individuals in the province are expected to undergo reverse transcription-polymerase chain reaction (RT-PCR) tests.
There will be 40 swabbers who will do the testing and obtain samples from the residents.
The testing was scheduled following the surge of Covid-19) cases in the province this April.
As of April 28, Ifugao has recorded a total of 2,596 cases since the pandemic began last year with 736 of them active. There were also 11 deaths recorded.
Dr. Priscilla Pagada, Ifugao Provincial Health Officer, said the target of the five-day aggressive community testing are residents of the seven municipalities where a surge of Covid-19 cases was recorded.
The towns of Lagawe and Lamut are allotted 1,000 test kits each while the municipalities of Hingyon, Kiangan, Banaue, Alfonso Lista and Asipulo will have 500 each.
Governor Jerry Dalipog earlier requested to conduct aggressive testing for Covid-19 in the province as a measure to immediately contain the spread of the virus through detection and isolation of infected patients.
Dalipog also requested for 100 additional contact tracers who will augment its current number in the province.
Capital town Lagawe will have the activity on May 4 at the Lagawe Central School Open Gym and Caba Open Gym; the town of Lamut on May 5 at the Municipal Gymnasium, Ifugao State University-Main Campus Gym, Lawig Barangay Hall and Sanafe SAF Base; Asipulo on May 6 at the Municipal Gym, Amduntog Barangay Hall and Haliap Gymnasium; Kiangan on May 6 at the Municipal Gym, Market Open Gym, Ambabag Barangay Hall and Baguinge Barangay Hall; Hingyon Municipality on May 7 at the Municipal Open Gym, Piwong Open Market, O-ong Elementary School and Umalbong Hall.
The town of Banaue will have its schedule on May 7 at the Municipal Gym; and lowland town Alfonso Lista on May 8 at the Open Gym, Amphi Theater and at the Rural Health Unit. (PNA)