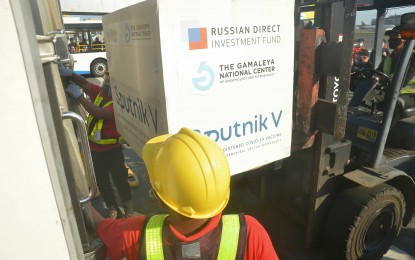 MANILA – The Russian-made Sputnik V vaccines are now in the Philippines after a few days of delay.
Officials of the National Task Force (NTF) Against Covid-19, led by vaccine czar Secretary Carlito Galvez Jr., Department of Health (DOH) Secretary Francisco Duque III, and Russian Ambassador to the Philippines Marat Pavlov on Saturday witnessed the arrival of the 15,000 doses of the vaccines produced by the Gamaleya Research Institute of Epidemiology and Microbiology.
Qatar Airways flight QR932, from Moscow via Qatar, landed at around 3:50 p.m., at the Bay 114 ramp of the Ninoy Aquino International Airport Terminal 3.
The delivery was supposed to arrive on April 28 but was postponed as there was no flight from Moscow to Manila.
Duque said the government will initially roll out the jabs in Taguig, Manila, Muntinlupa, Makati, and Parañaque as early as next week.
They will get 3,000 doses each.
Galvez, the NTF chief implementer, said the additional 485,000 doses will be delivered within May.
He said the pilot rollout will determine the capability of the country to handle and administer the Sputnik V vaccines.
"It's like a logistical test. Gusto ng Russia na talagang bago tayo magkaroong ng huge volume, alam na natin kung ano ang gagawin (Russia wants us to know what to do before receiving a huge volume of the vaccine)," he said in an interview.
Galvez said the Philippines has secured a total of 10 million doses from Gamaleya but the number may double.
"We have two contracts with Gamaleya, kasi ang balak natin 'yung initial 10 million na (because we are targeting that the initial 10 million doses under the) contract will be paid under DOH funds and another 10 million will be sourced out from ADB [Asian Development Bank]," he said.
The arrival of the government-procured vaccines, Galvez said, will ascertain that the national vaccination program will keep going.
Mass vaccination of the general populace is seen to start in August with the possible bulk deliveries from various pharmaceutical companies.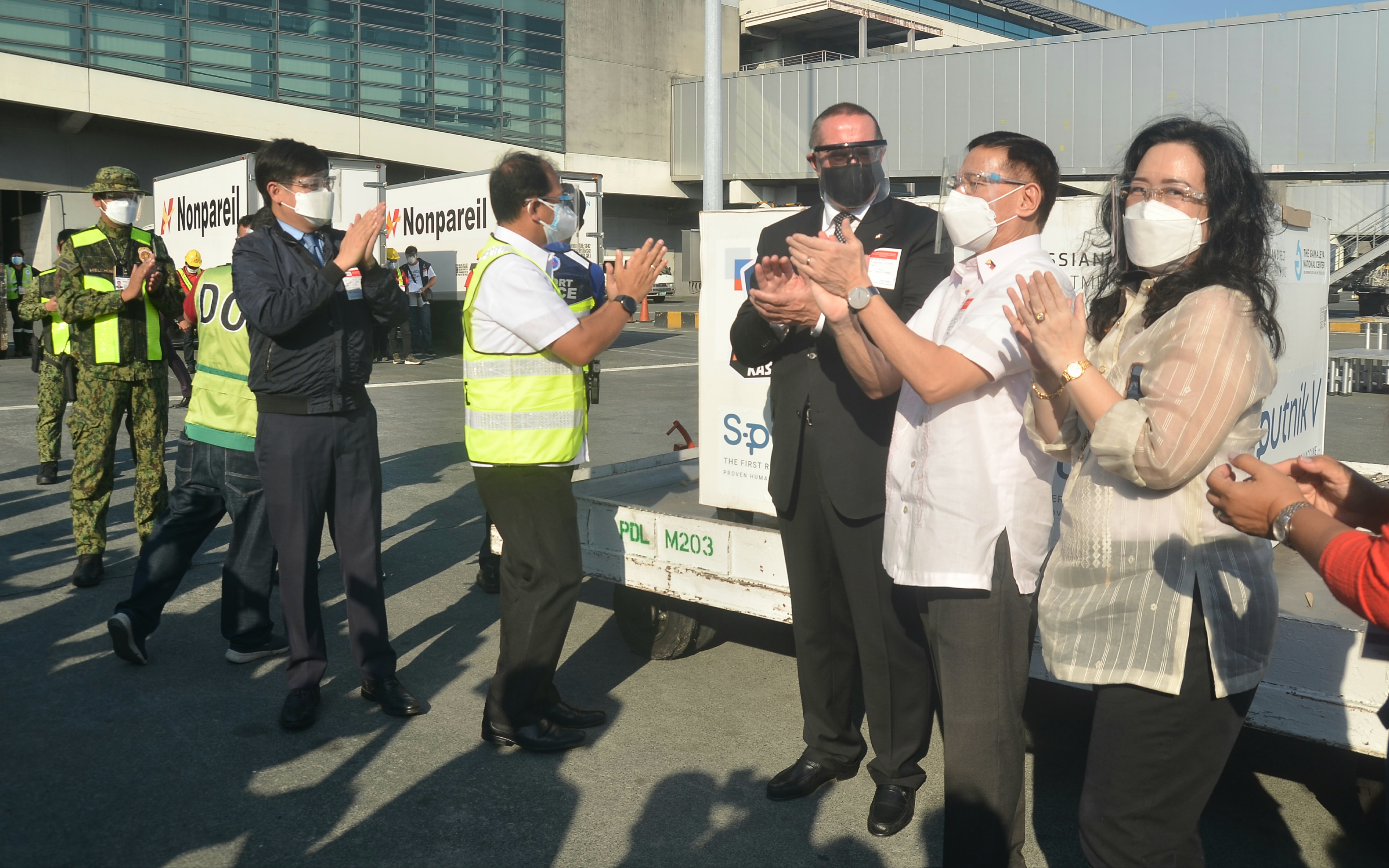 About Sputnik V
Duque said the vaccines will be transported immediately to the PharmaServ Express cold-chain storage facility in San Roque, Marikina City.
The Sputnik V vaccine requires a storage temperature of minus 18 degrees Celsius and below (frozen solution).
PharmaServ's facility meets the minus 25 to minus 15 degrees Celsius temperature requirement of Covid-19 vaccine manufacturer Pfizer and Gamaleya.
Among the common adverse events reported during the third clinical trial phase of the Sputnik V vaccine, includes pain on the injection site, hyperthermia, and swelling.
Vaccine recipients may also experience headache, asthenia, muscle/joint pain, malaise, sore throat, diarrhea, rhinorrhea, loss of appetite, pain in the oropharynx, nasal congestion, colds, sneezing, and cough.
So far, there are no serious adverse events reported in the recent clinical phase trial, according to the DOH. (PNA)