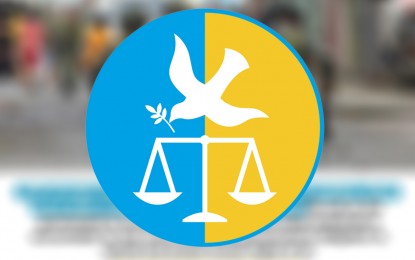 MANILA – In line with the observance of World Press Freedom Day, the Commission on Human Rights (CHR) reiterated its support for the passage of a legislative measure that provides, among others, security of tenure for media practitioners.
In a statement, CHR spokesperson Jacqueline de Guia said the commission recognizes the importance of Senate Bill No. 1820, or the Media Workers' Welfare Act, filed by Senate President Vicente Sotto III in September last year.
"The Commission on Human Rights offers its support to all members of the press in creating a community where they can exercise their profession free from violence, intimidation, and harassment," de Guia stated.
De Guia said the security of tenure for all media practitioners should be guaranteed and their labor rights must be ensured in the midst of the Covid-19 pandemic.
"Amidst the political climate and the health crisis in the country caused by the global pandemic, journalists play a vital role in ensuring that members of the public remain up to date with the most factual and relevant information and in staying critical in holding power to account," she added.
The bill is aimed at creating a basic compensation scheme to include adequate compensation for hazardous media coverages and guarantees the security of tenure.
"Concrete actions need to be done to ensure that members of the media are protected in the line of duty," de Guia said.
"As journalists give voice to the voiceless, poor, and marginalized, no time is better than now to support them in their fight for truth and justice," she added.
"At times when reliable and accurate information is crucial, such as today amid the menacing health impacts of the coronavirus disease pandemic, media workers have set aside all fear and reason and have gone the extra mile to gather facts and figures to make the public fully aware of what is happening in their government and communities," Sotto said in a previous statement
The bill also mandates a basic compensation scheme, hazard pay of P500 for "dangerous coverages" and insurance benefits aside from what the government currently provides.
A News Media Tripartite Council will cater to the concerns of media stakeholders.
The United Nations Educational, Scientific and Cultural Organization (UNESCO) spearheads World Press Freedom Day observance every third day of May. (PNA)