MANILA – The Spanish Embassy in Manila is hosting a free online concert called the Guitarras del Mundo (World Guitars) to join the Philippines in celebrating the quincentennial of the first circumnavigation of the world.
The Spanish Embassy on Wednesday said the event would be streamed on May 7 at 5 p.m. through the National Historical Commission of the Philippines and the embassy's official social media pages.
Guitarras del Mundo will feature Francisco Bernier and Antonio Duro from Seville Guitar Duo, and Filipino classical guitarist Adrik Cristobal.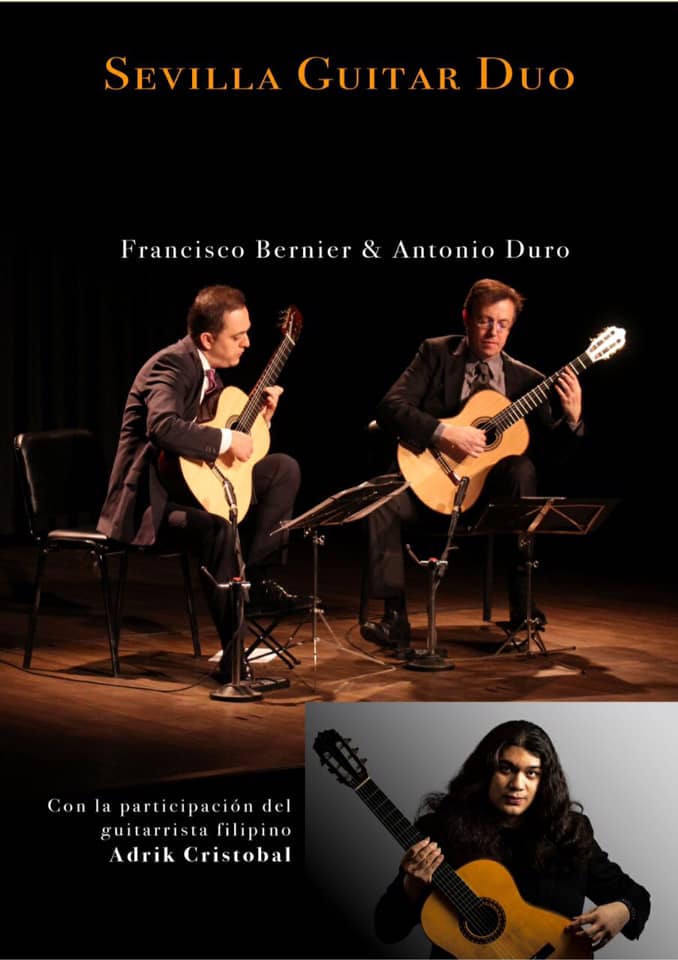 The embassy said the concert aims to show Filipinos that the first circumnavigation of the world not only resulted in trade and maritime connection but also created "a profound cultural bridge" between Asia, America, and Europe.
"Music is perhaps one of the best examples of the new world of sounds that this connection brought. Starting from Spain, with two Spanish composers, Granados and Rodrigo, we will travel musically to the Americas to hear some tunes of Milonga and Tango on our way to the Philippines where we will finally arrive to enjoy some pieces of Kundiman," it said.
The country this year is celebrating the Philippine part of the first circumnavigation of the world and other related events, collectively known as the 2021 Quincentennial Commemorations.
Last March 2021, the Spanish Navy training ship Juan Sebastián Elcano visited Eastern Samar, the same spot Ferdinand Magellan and the ship's namesake was sighted on March 16, 1521, as it retraced the original route the expedition took five centuries ago. (PNA)