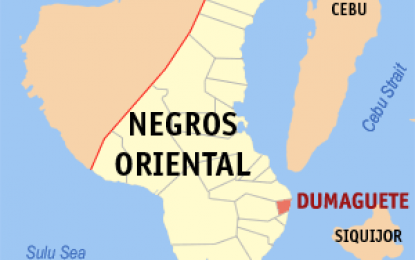 DUMAGUETE CITY – An environmental advocacy group here is asking barangay officials to speed up the establishment of recycling hubs called materials recovery facilities (MRFs) in answer to the city's growing problem on trash disposal.
In an interview on Thursday, Gary Rosales, president of the Kahugpungan Para sa Kinabuhi ug Kinaiyahan, Inc. (Kinaiyahan) and treasurer of the Friends of Negros Oriental, noted that only five barangays in this capital city have so far established and are operating MRFs.
These "zero-waste" barangays are Looc, Piapi, Bantayan, Calindagan, and Banilad.
Other villages should emulate them, Rosales said.
"It is a long time coming and we have been asking city officials to push for these barangays to have their own MRFs so that garbage segregation at source can take place to help address our garbage crisis," he said.
Rosales said garbage is everyone's concern as he called on the people to cooperate and participate in efforts to reduce the city's residual trash through household segregation.
"We are calling on everybody to be mindful in our utilization, especially of single-use plastics and other types of packaging that's difficult to manage and which we consider as residual waste," he said.
With the city being ordered to shut down its current open dumpsite in Barangay Candauay, the local government still has to find an area for a sanitary landfill.
Meanwhile, in celebration of Environment Month in June, Kinaiyahan and other environmental advocacy groups will be spearheading a coastal and marine underwater cleanup, Rosales said.
The area they are targeting is a portion of the Rizal Boulevard here, starting from the city port and southward to the mouth of the Banica River in Barangay Tinago.
"It's been a long time since this part of the coast has been cleaned up and we are just worried that there might be plenty of trash already accumulated there," he said in a mix of English and Cebuano dialect.
Rosales invited everyone to participate in this activity dubbed "Scubasurero", especially the scuba divers and snorkelers.
He lamented that single-use plastics and other trash find their way into the sea via the outfalls that are situated at the boulevard seawall.
There is no need to worry about the risk of spreading the coronavirus disease 2019 during the event as there is plenty of space for physical distancing, Rosales said. (PNA)