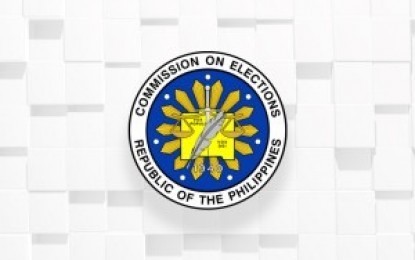 MANILA – The Commission on Elections (Comelec) is unlikely to extend the nationwide registration period beyond the September 30, 2021 deadline as there are other things to prepare aside from the voters' list.
Comelec spokesperson James Jimenez said on Sunday that there are more preparations to be done for the May 2022 national polls and they cannot just focus on the registration.
"Unfortunately, its's not likely to have it extended because the day after the close of registration, the filing of the Certificate of Candidacy will commence, which means we have to start preparing for election day documents, what we call project of precincts, and the only way we can start doing that is if we close the voters' registration," he said during the virtual launch of the Vote Pilipinas campaign.
Vote Pilipinas is an information campaign that uses "innovative, visual and user-friendly" information with the aim to attract Filipinos to register and participate in next year's elections.
"It would be very difficult to prepare for the elections if the number continues to change. We print only the exact number of ballots. So if the number of voters is a moving target, our printing will also be a moving target. So we have to put a stop to it at some point," Jimenez added.
The Comelec is looking to register 4 million new voters for the May 2022 polls. There are already 3,222,137 applications in the past six months.
Distributing registration forms in community pantries to encourage people to register is welcome, Jimenez said.
"Yes, they can do that. There's no problem with that," he said. "In fact, some people have already approached us to ask about that. We also gave out forms when we had a walk around in a few barangays in Quezon City. So yeah, you can do it in pantries. That will help a lot."
Meanwhile, Jimenez said they will be holding another PiliPinas debates in preparation for the May 9, 2022 national and Local Elections.
"We're working on organizing it now. Obviously, it'll look different from the way it used to be but we are working round-the-clock to design the new PiliPinas debate and it will happen," he added.
The poll body and the Kapisanan ng mga Brodkaster ng Pilipinas organized "PiliPinas Debates 2016".
Three presidential debates and one for vice presidential candidates were held. (PNA)