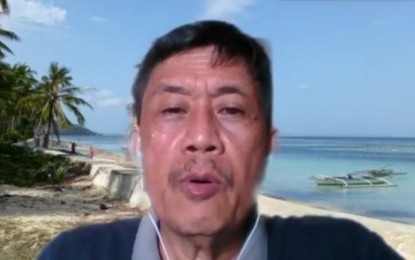 SAN JOSE DE BUENAVISTA, Antique – The Philippine Coconut Authority (PCA) Antique provincial office is calling on coconut farmers in the province to register with the National Coconut Farmers Registry System (NCFRS) to be eligible for the coco levy fund and various programs.
PCA Antique head Rey Gillera, during a virtual press conference on Tuesday, said they have already registered 11,000 out of the 38,000 coconut farmers targeted to be registered in the province.
"The registration of the farmers is necessary because those registered could avail of the coco levy fund," he said, adding that the registration will only be until June 13 this year.
The registration follows after the signing of Republic Act 11524 or the Coconut Farmers and Industry Trust Fund Act last February 2021 by President Rodrigo R. Duterte aimed at developing the coconut industry in the country using the coco levy assets.
"The registration will be for small farmers like owner or tiller of half a hectare to a five-hectare coconut farm," Gillera said.
He also said those who have only 20 to 40 coconut trees planted could also qualify to register as farm growers.
"Those who are only maintaining the coconut farm could also qualify to register as tenants while those who are only helping as a farmworker," he added.
Those who have not registered are advised to proceed to their Municipal Agriculture Offices (MAOs) or at the PCA provincial office in San Jose de Buenavista.
Those with names in the NCFRS can qualify for various programs that will be made available by the government such as scholarships, health insurance, coconut planting materials, and other farm inputs.
As a means of reaching out to more coconut farmers and to be able to realize their target, the PCA will start conducting mass registrations in the hinterlands of the province.
"We will conduct mass registration in Sta. Ana and in San Joaquin in Pandan this coming May 13 already," Gillera said.
He said the coconut farmers living in remote areas have difficulty in going to their MAOs in their town proper thus the PCA would be holding registration right in their barangays. (PNA)