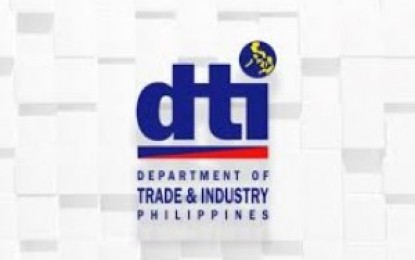 MANILA – The Department of Trade and Industry (DTI) is set to submit the request to ratify the Regional Comprehensive Economic Partnership (RCEP) to President Rodrigo Duterte within this month, a trade official said.
DTI Assistant Secretary Allan Gepty told the Philippine News Agency that the country targets to ratify RCEP by June upon submitting the request to the President.
Gepty said with the said timeline, the Senate is expected to deliberate the concurrence of RCEP from July to November.
"For the Philippines, we are working hard to finish our internal processes so that the Philippines can be one of the first six Asean member states to deposit the instrument of ratification," he said.
RCEP will enter into force 60 days after six Asean member states and at least three of Asean free trade agreement (FTA) partners have ratified the regional trade deal.
The ratification provides a legal basis to implement treaties, such as trade agreement.
Initiated by Asean in 2012, the RCEP aims to allow free movement of goods, services, and investments among participating countries.
The trade deal was concluded in November 2020 after eight years of negotiations.
Initially, RCEP involves the 10 Asean member states -- Brunei Darussalam, Cambodia, Indonesia, Laos, Malaysia, Myanmar, the Philippines, Singapore, Thailand, and Vietnam -- and its six FTA partners that include Australia, New Zealand, China, India, Japan, and South Korea.
India backed out from the trade deal in 2019 as it sees the RCEP would open up its market to severe competition from lower cost of Chinese manufacturing exports.
For the Philippines, Gepty said the government considers this as an opportunity to attract more Chinese investments here.
"We expect also improvement in services and investments. Thus, more service providers and investors may come or do business in the Philippines. On the same vein, Philippine service providers and investors can also consider China as another potential market to expand their business operations," he said.
He added the RCEP will also provide more prospects for the country to strengthen its economic ties with other RCEP participating countries.
"Under RCEP, the Philippines can position itself as an investment hub, innovation hub, manufacturing hub, and the center for training and education in the region," the trade official said.
The 15 RCEP participating countries account for 30 percent of the global population and gross domestic product of USD23.5 trillion. (PNA)