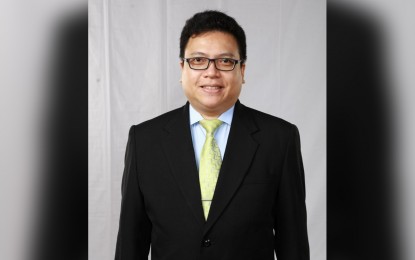 MANILA – An economist forecasts continued improvement of remittance inflows to the Philippines, just like what is happening in the last two months until March, as more countries roll out their respective coronavirus disease 2019 (Covid-19) vaccine programs.
The Bangko Sentral ng Pilipinas (BSP) on Monday reported the 4.9-percent year-on-year jump in cash remittances last March to USD2.51 billion, while the end-March figure rose by 2.6 percent to USD7.59 billion.
Rizal Commercial Banking Corporation (RCBC) chief economist Michael Ricafort said increased deployment and rollout of vaccines in countries where overseas Filipino workers (OFWs) work is a big boost to remittance inflows since this would spur recovery of the economies.
This situation, he said, can further improve economic recovery prospects that lead to more employment opportunities for OFWs resulting from improvement in remittances data.
"The improvement in the US jobs data in recent weeks/months would bode well for OFW job prospects and remittances," he added.
However, Ricafort said this factor is countered by the fact that Covid-19 cases are still rising, especially with the new contagious variants infecting more people and more OFWs are being repatriated back in the Philippines.
He said since February 2020, there are already around 500,000 OFWs who have been repatriated.
These factors are "offset by faster economic recovery in other host countries that would enable some OFWs to work again and restore jobs that were lost", he added.
"This risk remains until some of the repatriated/retrenched/laid off OFWs restore/regain the jobs that they have lost in the same host country or in another host country; also until constraints ease further on travel/flights locally as well as to and from some of the host countries for OFWs" Ricafort said. (PNA)