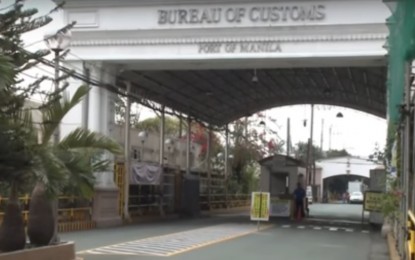 MANILA – The Bureau of Customs (BOC) on Wednesday reported that two smuggling complaints were filed against a company and a customs broker over the illegal importation of aluminum products and airsoft guns and accessories worth over PHP2 million.
In a statement, the BOC said the cases for violation of Republic Act 10863 or the Customs Modernization and Tariff Act (CMTA), and Article 172 in relation to Article 171 (falsification of documents) of the Revised Penal Code were filed against Mega Precision Corporation and its customs broker VMP Trading before the Department of Justice (DOJ) on May 14.
The complaint stemmed from the alleged importation of undeclared 2,000 pieces of aluminum products worth around PHP821,000 at the Port of Manila on Aug. 16, 2018.
Meanwhile, VMP Trading is facing another criminal complaint due to the misdeclaration of over PHP1.3 million worth of various airsoft guns and accessories.
The violation was committed at the Manila International Container Port (MICP) on Dec.14, 2020.
The illegal importation of airsoft guns and accessories is a violation of the CMTA, and Section X of Philippine National Police (PNP) Circular No. 11-2007, otherwise known as the "Revised Rules and Regulations Governing the Manufacture, Importation, Exportation, Sale, Possession, Carrying of Airsoft Rifles/Pistols and Operation of Airsoft Game Sites and Airsoft Teams".
So far, the BOC has filed a total of 34 criminal cases against unscrupulous importers and customs brokers. (PNA)