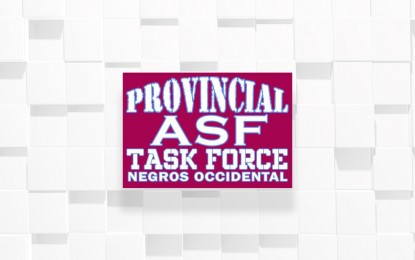 BACOLOD CITY – The Provincial Veterinary Office (PVO) of Negros Occidental has issued identification cards (IDs) to 15,000 registered swine raisers in the province to further boost its monitoring and surveillance efforts against African swine fever (ASF).
Through the IDs, swine raisers are profiled and enjoined to uphold their commitment to help protect the local swine industry, said Dr. Renante Decena, provincial veterinarian, in a statement on Wednesday.
"They can do this by reporting to the Provincial ASF Task Force hotline or the nearest PVO District Field Unit any disease occurrence, signs or symptoms affecting pigs in their locality," he added.
Decena said hog raisers can also report the entry, transport, and sale of live pigs, pork, and pork products coming from any affected areas as prohibited under the Provincial ASF Ordinance.
The PVO is implementing the issuance of IDs in collaboration with the Univet Nutrition and Animal Health Care Company.
Swine raisers with PVO-issued IDs are entitled to avail of the programs and projects extended by the provincial government relative to swine production and marketing.
Through the profiling of swine raisers, the PVO also aims to provide updated data on the supply status of hogs in the province.
Records showed that hog raisers in Negros Occidental have shipped 24,406 heads of live pigs to Luzon and other provinces in the Visayas seriously hit by the ASF outbreak.
Decena said raiser-cardholders may also be eligible to be registered under the Registry System for Basic Sectors in Agriculture through the Philippine Crop Insurance Corp. (PCIC).
"We urge every member of the alliance to avail of livestock insurance through the PCIC," he added.
Negros Occidental has banned the entry of live pigs, pork, and pork products from Luzon, Mindanao, and Eastern Visayas, which all have reported ASF cases, to protect its PHP6-billion hog industry. (PNA)