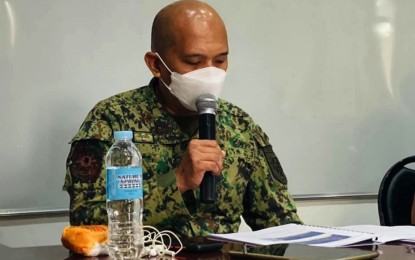 CEBU CITY – The Cebu City Police Office (CCPO) on Thursday warned business establishment owners who continue to defy orders from the city government to modify their physical set-up to conform to health protocols on capacity and physical distancing.
Lt. Col. Wilbert Parilla, CCPO deputy chief for operations, said in a press conference the Emergency Operations Center (EOC) and the Business Permit and Licensing Office (BPLO) have intensified inspection of several establishments that openly violated Mayor Edgardo Labella's executive order on capacity to prevent the spread of coronavirus disease 2019 (Covid-19).
During inspections by the BPLO, EOC and CCPO personnel, several establishments registered as "resto-bars" were found to be actually functioning as "bars" with physical arrangements not in conformity to their actual activity which is purely entertainment while serving liquor.
Resto-bars here are serving food and liquor while bars are mainly serving liquor and offering entertainment to their customers, Parilla noted.
To help prevent another spike of Covid-19 cases in this capital city, the BPLO and the EOC conducted intensified inspection and issued show-cause orders to some of the bars, with instructions to change their setup.
Parilla said the city could order the suspension of their operations if they would continue to defy the show cause order.
Lawyer Jared Limquiaco, head of BPLO, said they have "verbally ordered" establishments to retrofit their businesses to conform to the safety protocols for customers.
"Usually mga suggested nga changes kay i-usab ang set-up, ibuwag ang tables, i-open and windows, etc. (Usually, the suggested changes range from changing the set-up in the venue, arrange the tables, open their windows, among others)," Limquiaco told the Philippine News Agency in a message.
He said they suspended the operation of one club because of its violation.
Parilla said police stations were instructed to monitor the compliance of these establishments with the order. (PNA)