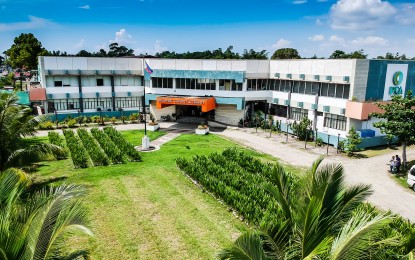 TACLOBAN CITY – Coconut farmers' groups in Eastern Visayas have nominated 14 farmers for shortlisting as possible members of the new Philippine Coconut Authority (PCA) board.
From the list of nominees, a screening committee will pick next week four coconut farmers from the region to compose the 12 candidates for the post in the three Visayas regions (four from each region), said PCA regional manager Joel Pilapil in an interview Friday.
From the 12 nominees, four will be included in the shortlist from the Visayas for submission to the Office of the President. Malacañang will appoint one of them as the PCA board farmer representative for the island group.
By June, President Rodrigo Duterte is expected to appoint three representatives from the three island groups – Luzon, Visayas, and Mindanao.
The farmer representatives will be joined in the PCA Board by the Secretaries of Agriculture, Finance, Budget, Science and Technology, and Trade, as well as the PCA administrator.
"The new law mandates the appointment of coconut farmers to join the policymaking body of PCA. This is very welcome to us since these coconut farmers are aware of the plight of those dependent on coconut for livelihood. They know what's best for the industry," Pilapil said.
Under Republic Act 11524 or the Coconut Farmers and Industry Trust Fund Act, representatives must be Filipino citizens registered with the National Coconut Farmers Registry System, own not more than five hectares of land in the last 10 years, have considerable experience and reputable track record in promoting coconut farmers' interest and welfare, and nominated by coconut farmer organizations or cooperatives that are active for the past three years in farmer organization or community enterprise development.
Eastern Visayas is one of the top coconut-producing regions in the country with 615,926 hectares planted areas producing 1.08 million nuts every year. (PNA)