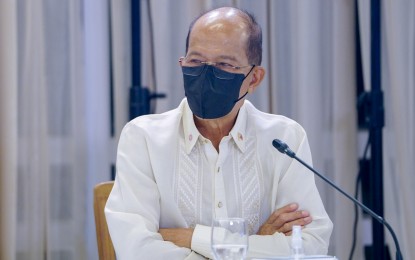 MANILA – The Philippines has acquired Turkish Aerospace Industries T129B "ATAK" helicopters for its attack helicopter program, Defense Secretary Delfin Lorenzana said on Monday.
"We have already ordered six (T129B helicopters)," Lorenzana said in a message to the Philippine News Agency (PNA).
The budget for the attack helicopter program is placed at around PHP13.8 billion.
"According to schedule, (deliveries will start in the) third quarter," Lorenzana said.
The T129 is a twin-engine, tandem seat, multi-role, all-weather attack helicopter based on the Agusta A129 Mangusta platform and is designed for advanced attack and reconnaissance missions in hot and high environments and rough geography in both day and night conditions.
The defense chief earlier said the Philippine Air Force (PAF) is more interested in acquiring the T129B for its attack helicopter program.
The PAF is looking to acquire dedicated but affordable attack helicopters to beef up its fleet of lightly-armed helicopters like the MG-520 and AW-109E which are being used for counter-terror and ground support missions. (PNA)