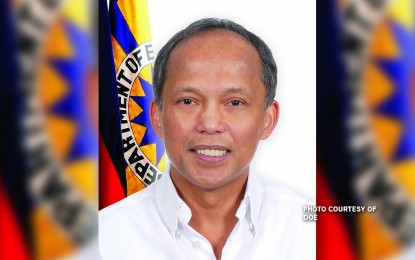 MANILA – Department of Energy (DOE) Secretary Alfonso Cusi said Monday his office will still review the transaction between a unit of Udenna Corp. and Shell Philippine Exploration B.V. (SPEX) on the Malampaya gas field.
This, as SPEX sold its 45-percent stake in Malampaya to Udenna's subsidiary, Malampaya Energy XP Pte. Ltd., at USD380 million.
"(O)nce the transaction has been completed at the consortium level, it will still be submitted to the DOE for its review and approval in accordance with Presidential Decree No. 87 otherwise known as the Oil Exploration and Development Act of 1972 (PD87)," Cusi said in a statement.
He added the transfer of participating interest in Service Contract No. 38 (SC38) is governed by the joint operating agreement signed by the members of the Malampaya consortium, thus the sale of any or all participating interest should be consented to by the consortium.
"For its part, the DOE will, accordingly and judiciously, evaluate the legal, financial, and technical aspects of the transaction, and its impact to the obligations of (the) consortium to the Philippine government according to the terms of SC38 and PD87," Cusi added.
He said the agreement of Udenna and Shell is purely a business transaction, and the DOE "did not partake in the decision of SPEX to sell, the bidding or negotiations that ensued, and its outcome".
Once this deal succeeds, Udenna will have 90-percent ownership in the Malampaya gas field as it already acquired Chevron's 45-percent stake in Malampaya.
PNOC Exploration Corp., a subsidiary of state-owned Philippine National Oil Company (PNOC), has a 10-percent interest in the Malampaya gas field.
Udenna earlier said the firm believed that "Malampaya is a high-quality asset for the company."
Malampaya energizes 30 percent of the country's power requirement.
However, the country's main source of natural gas is projected to be nearly depleted by 2027. (PNA)