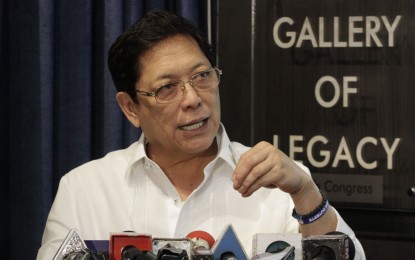 MANILA – Department of Labor and Employment (DOLE) Secretary Silvestre Bello III on Monday said he is contemplating on running in next year's elections.
"I'm thinking about it because as you know our President (Rodrigo Duterte) wants me to try," Bello said in a radio interview on Monday.
Bello, however, said he is also considering his health condition since he is already 77 years old.
President Rodrigo Duterte earlier urged Bello to join next year's senatorial race.
Duterte appointed Bello to head the labor department in 2016, replacing then secretary Rosalinda Baldoz.
Bello already served in a number of positions in the executive branch such as Cabinet Secretary from 2004 to 2010 under former president Gloria Macapagal-Arroyo; Solicitor General from September 1996 to February 1998 and from June 3 to 30, 1998 and Justice Secretary from July 1991 to February 1992.
He also represented 1 Banat and AHAPO Party-list in the 16th Congress from 2013 to 2016 and served as governor of Isabela from 1986 to 1988. (PNA)