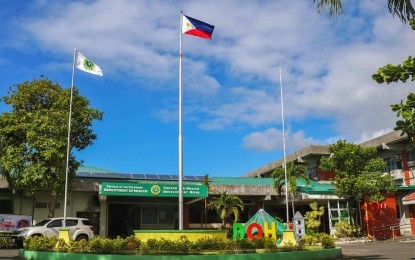 LEGAZPI CITY – The Department of Health-Center for Health Development (DOH-CHD) in Bicol is urging the public to avail of its cardiovascular wellness program to reduce risk of high blood pressure as part of the observance of Hypertension Awareness Month this May.
In a statement on Tuesday, DOH-Bicol said the agency, in collaboration with local government units (LGUs), offers the Philippine Package of Essential Non-Communicable Diseases Interventions (PhilPEN) program for the early screening and detection of heart diseases as well as diabetes, chronic respiratory diseases, and cancer coupled with integrated management of hypertension.
In a radio interview over the "Chikahang Pangkalusugan" program, Dr. Mary Ann Roa, an internist-endocrinologist, discussed the risk factors of hypertension and the components of a healthy diet and physical activity to prevent and treat the condition.
"Hypertension has two risk factors: modifiable and non-modifiable. Non-modifiable risk factors include age, gender, race, and family history or genetics. Modifiable risk factors include smoking, alcoholic drinking, obesity, diabetes, stress, lack of exercise, and unhealthy diet," she said.
She noted that if left unchecked, cardiovascular disease complications may arise such as heart attack, kidney failure, peripheral arterial disease, and dementia.
"Ways to manage hypertension are weight loss, healthy diet of fruits, vegetables, low-fat dairy products with reduced content of saturated and total fat, alcohol, smoking, and sodium reduction, and exercise," Roa said.
Hypertension or high blood pressure is a serious medical condition that may significantly lead to heart, brain, and kidney diseases. Its symptoms are headache, dizziness, nosebleed, difficulty in breathing, and fatigue. (PNA)