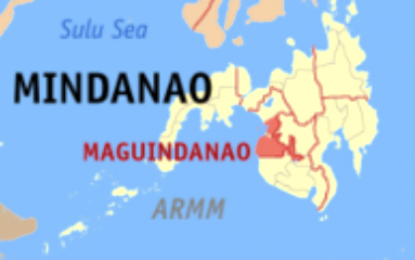 MANILA – President Rodrigo Duterte has signed into law a bill seeking to divide Maguindanao, part of Bangsamoro Autonomous Region in Muslim Mindanao (BARMM), into two provinces.
Presidential Spokesperson Harry Roque made this announcement in a Palace press briefing on Thursday as the Palace later released a copy of the new law.
Republic Act No. (RA) 11550, signed by Duterte on Thursday, divides the province of Maguindanao into two distinct and independent provinces known as Maguindanao del Norte and Maguindanao del Sur.
Maguindanao del Norte will be composed of the municipalities of Barira, Buldon, Datu Blah Sinsuat, Datu Odin Sinsuat, Kabuntalan, Matanog, Northern Kabuntalan, Parang, North Upi, Sultan Kudarat, Sultan Mastura, and Talitay. Its seat of government will be Datu Odin Sinsuat.
Maguindanao del Sur will be composed of Ampatuan, Buluan, Datu Abdulla Sangki, Datu Anggal Midtimbang, Datu Hoffer Ampatuan, Datu Montawal, Datu Paglas, Datu Piang, Datu Salibo, Datu Saudi Ampatuan, Datu Unsay, Gen. Salipada K. Pendatun, Guindulungan, Mamasapano, Mangudadatu, Pagalungan, Paglat, Pandag, Rajah Buayan, Sharif Aguak, Sharif Saydona Mustafa, Sultan sa Barongis, Talayan, and South Upi. Its seat of government will be Buluan.
The capital towns and seats of government of the provinces of Maguindanao del Norte and Maguindanao del Sur shall be the municipalities of Datu Odin Sinsuat and Buluan, respectively.
Both provinces will have corporate powers and general powers that include having a common seal and having the power to create its sources of revenue and to levy taxes, fees, and charges among others.
Maguindanao has a population of 1,173,933, according to the 2015 census.
Duterte listens
Meanwhile, Roque assured that Duterte listens to all concerns on the proposal to extend the transition period in the BARMM until 2025.
He made this assurance even as the President himself has expressed support of the initiative for the transition.
Roque said Duterte is aware that there are also some who oppose the Bangsamoro Transition Authority's (BTA) request to extend the transition period.
"Well, of course the President listens to everyone," Roque said.
However, he noted that it will be up to Congress to act on measures seeking to extend the transition period in the BARMM.
Roque encouraged those who supported or opposed to the extension of the transition period to relay their concerns to both the Senate and House of Representatives.
"The President's position is that he leaves it to Congress because it is not something that the executive can decide on. So he has been approached by both pro and anti and his consistent advice is: coordinate and talk to the senators and the congressmen," he added.
The BARMM, an expanded autonomous region created upon the ratification of the Bangsamoro Organic Law (BOL) in January 2019, is the outcome of the decades-long peace negotiation between the government and the Moro Islamic Liberation Front (MILF).
Currently, the BARMM is under transition.
During the transition period, the interim Bangsamoro government will identify the new structural framework of the BARMM, taking into consideration the existing structure, budget, and other relevant features of the now-defunct Autonomous Region in Muslim Mindanao (ARMM). (PNA)