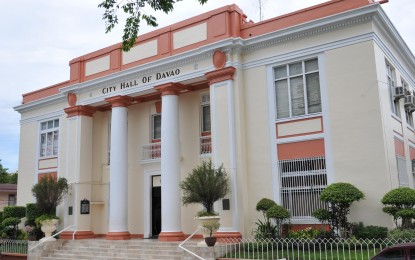 MANILA – President Rodrigo Duterte has signed a law declaring the city of Davao as the "Chocolate Capital of the Philippines" and the entire Davao Region (Region 11) as the "Cacao Capital of the Philippines."
Republic Act 115471, signed by Duterte on Thursday, recognizes the importance of cacao as a driver of rural development because of its potential as a raw material that can increase the country's export earnings tremendously.
The law also recognizes cacao for putting the name of the country on the map for producing the finest chocolate beans and having provided livelihood to many small farmers in the countryside.
"In recognition of its status as the country's biggest producer of cacao and its vital contribution in making the Philippines world-renowned and sought after by chocolate makers from the US, Japan, and Europe, the City of Davao is hereby declared as the Chocolate Capital of the Philippines and the entire Region 11(Davao Region) as the Cacao Capital of the Philippines.
Senator Cynthia Villar, sponsor of the measure in the upper chamber, has been eyeing to name Davao City as the country's Chocolate Capital noting that Philippine Statistics Authority (PSA) data showed the bulk of the total annual cacao production came from Davao.
PSA records showed that about 78.76 percent of the annual production of cacao in the Philippines came from the Davao Region composed of Davao del Sur, Davao City, Davao del Norte, Davao Oriental and Davao de Oro and Davao Occidental.
Villar, who is also chair of the Senate Committee on Agriculture, Food and Agrarian Reform, said there are more than 20,000 hectares of cacao farms in Davao Region.
She said the measure also hopes to make Davao City and the Davao Region become an inspiration and a benchmark to motivate other local government units to emulate.
Villar also said cacao farmers have received international acknowledgment as evidenced by the awards they got over the years.
Davao's Malagos Chocolate, for example, bagged seven international awards in 2019.
The company also placed second in the 100 percent unsweetened drink category and third in the sweetened drink category of the prestigious International Chocolate Competition of the Academy of Chocolate in London in 2017.
Another multi-awarded brand is Auro Chocolates, which takes pride in its bean-to-bar process since they have cacao beans that are fully traceable in planting communities in the Philippines. (PNA)