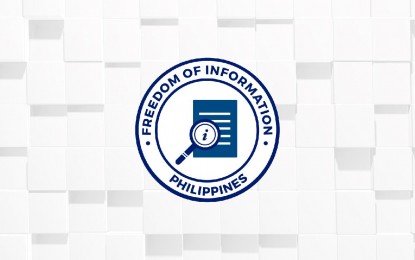 MANILA – The Freedom of Information Program Management Office (FOI - PMO), under the Presidential Communications Operations Office (PCOO), was one of the awardees during the first Privacy Awareness Week 2021 (PAW 2021) Awards organized by the National Privacy Commission (NPC) on Friday.
The inaugural PAW Awards recognized individuals and organizations who made exceptional contributions to the field of data privacy and cultivation of data privacy culture.
FOI-PMO was first runner-up in the Outstanding Personal Information Controller of 2021 Public Sector category, which honors government offices that are employing a customer-centric approach in the delivery of services while exemplifying qualities of visibility and transparency in all platforms.
In a statement, PCOO Undersecretary and FOI Program Director Kristian Ablan said the right to privacy should not be a barrier to citizens' right to information and call for transparency.
The two rights complement each other in institutionalizing transparency, accountability, and openness in the government.
"Citizens' right to access information and their right to data protection are complementary. Together with NPC, we seek to strike a balance so that people are informed and at the same time, protected," Ablan said during the awarding ceremony.
The FOI-PMO is the overseeing agency of Executive Order No. 2 or the FOI Program, which provides for "full public disclosure of all government records involving public interest, and upholds the constitutional right of people to information on matters of public concern". (PR)