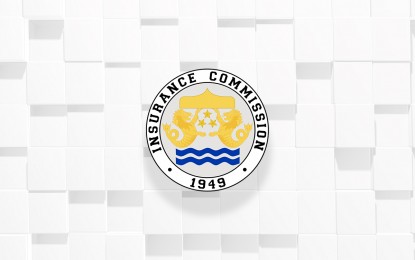 MANILA – The Insurance Commission (IC) has started the countdown for insurance companies in the country to transition to a new set of accounting policies that will make their financial reports more transparent especially for the investing public and universally comparable.
In a webinar on the new accounting system conducted last week, IC Deputy Commissioner Ferdinand George Florendo said insurance companies may start the shift to Philippine Financial Reporting Standard (PFRS) 17 --from the current PFRS 4-- starting January 2023 in time for the industry-wide application in 2025.
Florendo said the firms are given enough time to complete the transition as these need to change their data administration, financial presentations, and actuarial calculations.
SGV & Co. partner Christian Lauron said the new set of rules carries on policies in previous accounting rules, including on how to disclose insurance contracts that provide for a comprehensive calculation of the amount of insurance reserves liabilities and how it would relate to areas like solvency, as determined and assessed by actuarial and risk professionals.
The main difference between the currently used PFRS 4 and the succeeding PFRS 17 is that PFRS 4 is an intermediary standard which allows insurers to apply existing local generally accepted accounting principles resulting in diverse practices for reporting insurance contracts.
The new set of rules uses a single accounting approach that will provide more transparent and consonant information for managers, decision makers, and the investing public.
"The industry will transition from using different sets of accounting policies for insurance contracts to one common policy and allow insurance companies across countries to become better comparable," Charisse Rossielin Cruz, partner at SGV & Co., said.
Florendo said it will also be easier for international investors to assess companies potentially available for investment or buy-out given a common accounting system.
The country's insurance industry reported a higher premium income last year at PHP247.72 billion, up by 5.9 percent from PHP233.92 billion in the previous year, while benefit payments recorded a 10-percent drop to PHP69.36 billion.
This 10-percent decline was attributed to difficulties in the processing, filing, and pay-out of claims as an effect of certain community quarantine restrictions imposed by the national government to curb the spread of the coronavirus disease 2019 (Covid-19).
The lockdowns have also affected sales as total new business annual premium equivalent (NBAPE) also dropped to PHP46.16 billion, lower by 19.8 percent from PHP57.56 billion in 2019.
The Insurance Commission has traced this sales drop possibly to restrictions on face-to-face selling of insurance products.
Meanwhile, the industry's paid-up capital rose to PHP25.28 billion during the pandemic year, climbing by 7.66 percent from the previous year's PHP23.48 billion, while total assets reached PHP1.53 trillion last year, or an increase of 7.78 percent from PHP1.42 trillion in 2019.
This may be attributed to the 6.72-percent growth in the industry's total investments, both in traditional and segregated fund, from PHP1.39 trillion for the year 2019 to PHP1.48 trillion last year, the IC said. (PR)