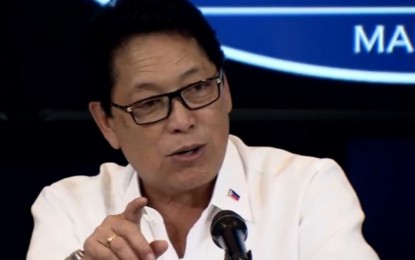 MANILA – About 32,000 pensioners from the public and private sector of the Employees Compensation Commission (ECC) are set to receive their one-time financial assistance starting this month, the Department of Labor and Employment (DOLE) announced on Tuesday.
In a statement, Labor Secretary Silvestre Bello said the one-time financial assistance worth PHP20,000 will be released in batches to EC pensioners by the Social Security System (SSS) and the Government Service Insurance System (GSIS), the ECC's administering agencies for the private and government sectors, respectively.
"The PHP20,000 financial assistance from the ECC for private sector EC pensioners will be credited to their accounts starting this month of June," said Bello, who is also ECC chairperson.
At the same time, ECC Executive Director Stella Zipagan-Banawis reported that qualified EC pensioners need not apply for financial assistance as it will be processed in the same manner as the processing of their EC pensions.
"EC pensioners in the private sector with at least one month of permanent partial disability (PPD), permanent total disability (PTD), or survivorship pension from January 1, 2020, to May 31, 2021, will benefit from the one-time financial assistance," she said.
EC pensioners are persons with permanent partial disability (PPD) or permanent total disability (PTD) which they incurred due to their work or working environment.
She added that they can also be the beneficiaries of the employees who died due to work-related contingencies.
In case of the death of the eligible EC pensioner during the prescribed period from Jan. 1, 2020 to May 31, 2021, the one-time financial assistance will be released to his or her beneficiary.
"The EC pensioners have suffered work-related disability and the Covid-19 pandemic compounded their vulnerability as they deal with undue financial hardships," Banawis said.
"We hope that the one-time financial assistance can ease the financial burdens of our EC pensioners during this trying time. Rest assured that ECC is tirelessly working to provide more assistance to our workers," the ECC head added.
On April 19, President Rodrigo Duterte signed Administrative Order No. 39, approving the granting of one-time financial assistance to EC pensioners in both the public and the private sectors. (PNA)