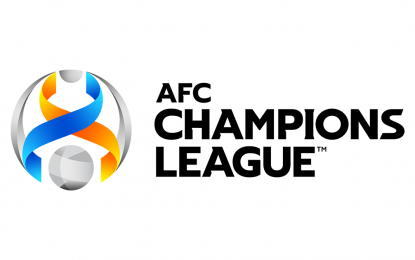 MANILA – Kaya Iloilo will face a Chinese Super League club for a spot in the AFC Champions League (ACL) group stages.
The AFC announced on Sunday that Kaya Iloilo will face Shanghai Port in a knockout duel to decide the last member of Group F.
Kaya Iloilo booked a spot in the ACL qualifiers after finishing second in last year's Philippines Football League (PFL) season.
Initially, Kaya Iloilo was to take on Brisbane Roar in the first round of the ACL qualifiers for the right to face Shanghai next.
But with the decision of Brisbane and two more A-League clubs, Sydney and Melbourne, to back out of the ACL due to coronavirus disease 2019 concerns, Kaya Iloilo moved up in the qualifiers and would now only need to beat Shanghai to enter the group stages.
Kaya Iloilo will still play continental group stage football regardless of the result against Shanghai as it already secured a place in the AFC Cup.
In a related development, Thai League 1 club Chiangrai has replaced Sydney as a Group H member, effectively canceling the former's qualifier against Daegu.
The K-League outfit has been given an outright spot in Group I in the process, joining reigning PFL champion United City.
In another development, Cerezo Osaka has been given an outright group stage spot as well following the cancellation of its qualifier against Melbourne.
Osaka will join Port FC, Guangzhou, and Kitchee in Group J. (PNA)