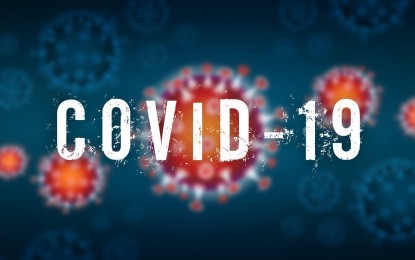 MANILA – Davao City is projected to surpass Quezon City with the highest number of new cases "before next week", the OCTA Research Group reported Monday.
In its latest monitoring report, the OCTA Research Group said Davao is one of the Mindanao cities considered as an area of concern with 206 new cases for the period of May 31 to June 6, 2021.
Its growth rate is 54 percent while its average daily attack rate (ADAR) is 11.34.
An area is considered of moderate risk if it has an ADAR of less than 10 per 100,000 population while an ADAR greater than 10 is considered high risk, according to the Department of Health.
For the same period, the other areas of concern include Cagayan de Oro with 130 new cases; Bacolod with 123 cases; Iloilo City with 114 cases; General Santos with 69; Tuguegarao with 63; Koronadal with 55; Cotabato City with 45; and Dumaguete in Visayas with 42 cases.
The healthcare utilization rates remained high in the provinces of Iloilo at 71 percent, Misamis Oriental at 74 percent and Cagayan at 82 percent.
Meantime, the number of new Covid-19 cases in the National Capital Region (NCR) Plus is now on a downward trajectory after a week of unstable trends.
The reproduction number in the NCR from May 31 to June 6 was 0.74.
Moreover, its one-week growth rate in new cases was negative 11 percent while its positivity rate is 9 percent. (PNA)