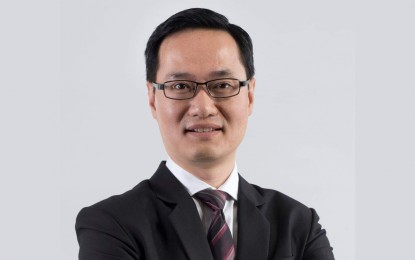 MANILA – D&L Industries, Inc., a specialty foods ingredients, plastics and oleochemicals firm, has procured coronavirus disease 2019 (Covid-19) vaccines for its employees as more of them are now willing to get inoculated.
In a virtual press briefing Monday, D&L president Alvin Lao said already 60 to 70 percent of its employees have agreed to get vaccinated from just 15 percent when the company conducted a survey early this year.
"What we did is, we created an internal Facebook group. We started to post a lot of messages, facts, (and) what is fake news (about vaccination). Then we hired a doctor that specializes in vaccinations and we are also giving a free day to employees to get vaccinated to encourage them so they don't need to use their vacation leave to get vaccinated," he said.
Lao said the company aims to have enough doses for all its thousand employees while considering the vaccine rollout through the local government units (LGUs) which many of them have been able to avail of.
"Roughly 20 percent of our regular staff have already been vaccinated through the different LGUs so we are working with the LGUs (that) hopefully they can give us more vaccination slots," he added.
Lao said the ceremonial vaccination for A4 group Monday is "good news" as ramping up of vaccine rollout is expected in the next few months.
The A4 priority group for Covid-19 vaccination rollout has been expanded to include those who work outside their homes and government employees with the expected increase in the supply of vaccines starting this month.
"We bought an initial 800 doses of Moderna but like all other private procurements, arrival is likely several months away. We've been wanting to buy more but no sellers," he said in a text message.
Lao also expressed optimism about recovery as more Filipinos get inoculated against coronavirus.
"(Then) the economy starts to ramp up, all of the infrastructure spending that the government is doing will pay off so hopefully this will continue and our company will benefit and profits also up, and hopefully the share prices go up as well," he added.
For the first three months of the year, the company posted an encouraging recovery with recurring earnings growing 35 percent year-on-year and 9 percent quarter-on-quarter to PHP695 million. (PNA)