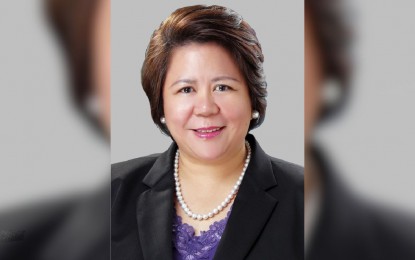 MANILA – An official of the Department of Science and Technology (DOST) renewed her call to universities to avail of the assistance from the agency and have their own niche centers or research and development (R&D) centers.
"Each year, the DOST-SEI (Science Education Institute) produces 400 to 500 MS and PhD graduates. This has been happening for the past five years. Thus, the human resources for S&T has already been built and spread all over the country," DOST Undersecretary Rowena Cristina Guevara told the Philippine News Agency on Monday.
Guevara said the DOST hopes that through its Science for Change Program, the disparity in R&D funding that used to be Luzon-centric will be overcome.
The program also aims to give opportunities to other regions to pursue meaningful and impactful R&D, she said.
"In the NICER (Niche Centers in the Regions for R&D) program, over 70 percent of the funding goes to the regions outside of NCR (National Capital Region), Calabarzon (Cavite, Laguna, Batangas, Rizal, Quezon) and Central Luzon," she added.
Guevara said last May 18, the DOST approved seven new R&D centers.
She said some of these R&D centers will begin construction this year, while others will commence by next year.
Guevara said about PHP540 million was allocated for these new centers:
- Center for Advanced Batteries for renewable energy storage and batteries for electric cars
- Coastal Engineering Research Center for disaster mitigation against storm surges and coastal flooding
- Center for polymers that aims to create industrial materials like foam and modified concrete from wastewater
- Center for vector-borne disease to study the insecticide resistance of mosquitos
- Smart Water Infrastructure and Management (SWIM) R&D Center
- Center for Lakes Sustainable Development
- Center for Environmental Technologies and Compliance
"These seven new NICERs tackle energy, water resources management (and) polymers. PCIEERD (Philippine Council for Industry, Energy and Emerging Technology Research and Development) evaluated and will monitor these projects," she added.
Prior to these, the DOST has already approved 28 NICERs, which are mostly commodities, such as citrus, native pig, sea cucumber, mollusk, Guevara said.
Launched in 2017, NICER enables higher education institutions (HEIs) to make a significant improvement in regional research by integrating development needs with existing R&D capabilities and resources,
HEIs can submit proposals, and chosen ones will be provided with institutional grants for R&D capacity building and improvement of infrastructure.
Guevara said she is expecting more proposals which will be guided and monitored by the Philippine Council for Health Research and Development next year.
Those interested in the Science for Change (S4C) Program may send their inquiries to the S4C-Project Management Office, with office address at DOST 2/F ADMATEL Bldg., DOST Compound, Bicutan, Taguig City. (PNA)