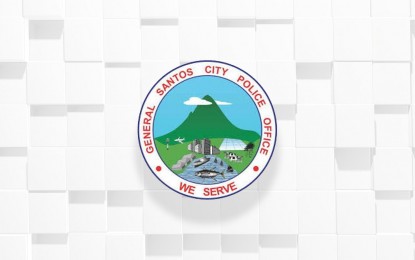 GENERAL SANTOS CITY – Police here have declared "solved" the murder of a female executive of media network Brigada Group of Companies following the arrest of the alleged gunman on Monday morning.
Col. Gilberto Tuzon, city police director, identified the suspect as Ralph Gerald Antoy Sorabia (alias Rap-Rap), 27, administrative officer of the company's subsidiary Global Dynamic Star Security Agency.
Sorabia was tagged as the motorcycle back-rider who shot dead 39-year-old Yentez Quintoy at close range at around 12:15 p.m. on June 4 while she was driving on the corner of NLSA Road and Guinto Street in Purok Masunurin, Barangay San Isidro here.
"A witness positively identified him as the suspect," Tuzon said in a press conference.
He said Sorabia surrendered to the police station 4 "to clear his name" but he was eventually named the primary suspect.
Capt. Abdulsalam Mamalinta, police station chief, said a lone witness confirmed Sorabia was the gunman.
He said the witness, reportedly a minor and a resident of the area, was only about two meters away from the scene of the crime.
Vendetta angle
Investigation showed the suspect harbored personal grudges against the victim.
Sorabia, who previously stayed in a boarding house owned by Quintoy, had an undisclosed conflict with the latter that escalated in March and carried over to the workplace.
"This was also based on the recovered digital evidence from the victim's phone," Mamalinta said.
He said they are waiting for the result of the paraffin test and the final affidavit of the witness before filing charges.
Since the suspect has been identified and is already in custody, Mamalinta said the case is "considered solved".
Quintoy was on her way home to have lunch with her children when she was shot.
Witnesses said the suspects appeared to have been trailing the victim since she left the Brigada Group's main office, also in Barangay San Isidro.
Justice
Elmer Catulpos, president and chief executive officer of Brigada Group, lauded the arrest of the suspect and the "speedy resolution" of the case.
He confirmed that Quintoy had figured in a conflict with Sorabia and pushed for the latter's termination from work.
The suspect, who hails from Barangay Waling-Waling of Vincenzo A. Sagun, Zamboanga del Sur, has been working at the security agency for more than a year and spent five years at Brigada's accounting department.
"His performance at the company was okay but this is a personal matter and not related to his performance," he said.
The company earlier offered a PHP1-million reward to any information that could lead to the capture of the suspect.
The Brigada Group is the mother company of the homegrown Brigada Mass Media Corporation, which operates a television station here as well as a network of newspapers in Mindanao and radio stations in other regions. (PNA)