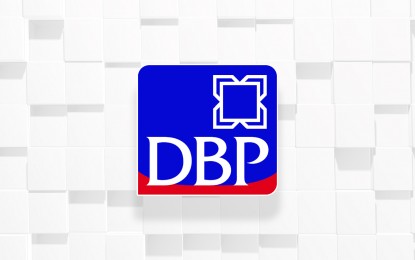 MANILA – State-owned Development Bank of the Philippines (DBP) has granted a PHP750-million revolving credit line to a fledgling energy firm for the manufacture and export of cost-effective and sustainable energy storage systems for power generation activities of renewable energy companies, a top official said.
In a statement on Wednesday, DBP president and chief executive officer Emmanuel Herbosa said the bank's funding assistance to Amber Kinetics Philippines, Inc. (AKPI) would be used to partially finance the company's working capital and other short-term operational requirements for the domestic and export sale of its novel Flywheel Energy Storage System.
"DBP is ecstatic about this project as it manifests our passion for supporting ground-breaking environment-friendly processes and new technologies that promote the more efficient utilization of green energy," Herbosa said.
DBP is the sixth-largest bank in the country in terms of assets and provides credit support to four strategic sectors of the economy –infrastructure and logistics; micro, small and medium enterprises; environment; and social services and community development.
AKPI's parent company, Amber Kinetics, Inc. (AKI), developed its patented kinetic energy storage system that features a flywheel that converts and stores electrical energy in a rotating mass and is more superior than traditional batteries in terms of unlimited daily cycling capability, high round-trip efficiency, zero capacity degradation, and has no chemical reactions.
AKI established its first manufacturing site in Sto. Tomas town in Batangas. It plans to open a second manufacturing facility also in the province to meet growing demand.
Herbosa said the introduction of this technology is seen as a boon to the power industry as it complements the gradual shift to renewable energy sources that offer variable outputs, with an energy storage system that ensures overall electricity generation matches demand.
He said Amber Kinetic's technology offers an option that can provide a more reliable power supply, at less cost, especially in those rural areas with unreliable grid infrastructure, or in those islands that are now heavily reliant on diesel generators and biofuels for their electricity requirements.
"DBP views this as a timely and responsive initiative that directly addresses the growing demand for new power sources fueled largely by our expanding national economy," Herbosa said.
The bank is optimistic that this project will strengthen the country's position as an emerging high technology center for mechanical battery storage as well as an export center, he added. (PR)