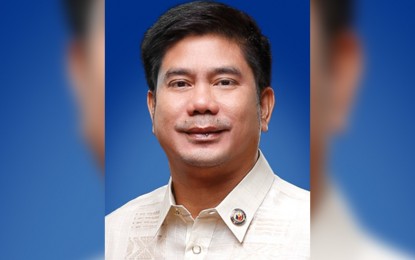 MANILA – A lawmaker on Wednesday said the investigation on the killing of Far Eastern University football player Keith Absalon and his cousin, Nolven, should not slacken or halt despite the Communist Party of the Philippines and the New People's Army (CPP-NPA) taking "full responsibility" for the tragedy.
In a statement, Agusan del Norte Rep. Lawrence Fortun said the anti-personnel mine (APM) blast in Masbate City that killed the Absalons should not be considered "case closed" simply because the CPP-NPA owned up to the incident and issued an apology.
"The acceptance of full responsibility by the CPP-NPA or anybody over the killings does not in any way conclude the case. It has no bearing before the courts as these are not made under oath. That is not the kind of justice the victims and their families deserve," Fortun said.
Fortun said the National Bureau of Investigation and Department of Justice should intervene now to probe the killings, while the Philippine National Police in Bicol conduct follow-up operations in Masbate.
"Members of the family of the victims have raised concerns their kin died not just of explosion, but were actually shot as sustained wounds would show," he said.
Fortun noted that the initial reports of the APM blast are not consistent with the injuries that could be "plainly seen" in the pictures and videos of the victims, stressing that an NBI autopsy of Kieth's and his cousin's remains are necessary to ascertain the cause of their death.
"Given these circumstances, the intervention of NBI should be sought," Fortun said. "NBI thoroughness and attention to detail are needed now so that the criminal charges to be filed later before the courts will be airtight and ironclad."
Also wounded in the incident was Absalon's 16-year-old nephew, Chrisbin Daniel, who is being treated at the Masbate Provincial Hospital.
According to the Police Regional Office 5 (Bicol), the three victims were cycling with their relatives headed towards Barangay B. Titong proper, when the APM went off and hit them.
The use of APMs is a violation of the International Humanitarian Law and the 1997 Anti-Personnel Mine Ban Convention adopted by the international community, prohibiting the acquisition, production, stockpiling, and use of weapons.
The Communist Party of the Philippines-NPA is listed as a terrorist organization by the United States, the United Kingdom, the European Union, Australia, Canada, New Zealand, and the Philippines. (PNA)