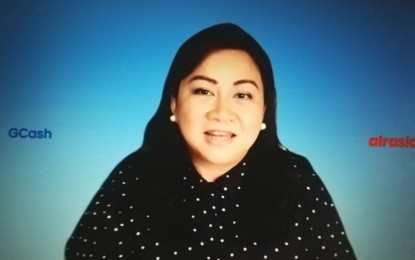 MANILA – Fintech company Mynt, the operator of GCash, targets to create more impactful partnerships with both the public and the private sectors.
"Partnerships are really important to GCash, especially as we see ourselves as a platform player. We've been forging more impactful partnerships from both the private and public sector to help us create a more inclusive ecosystem with relevant products that address the daily solutions of our users," Mynt president Martha Sazon told the Philippine News Agency in an email correspondence.
She said that in turn, Mynt offers its partners access to a growing user base, and a reliable and robust platform to bring value to our joint markets. There are now over 40 million GCash users.
The firm earlier announced that the GCash app was used to distribute some PHP16 billion to more than 2 million beneficiaries of the government's Social Amelioration Program (SAP).
Some local government units (LGUs) like Makati have been distributing "ayuda" (aid) via GCash to its citizens.
Sazon said Mynt has been reaching out to municipalities outside the Metro to increase GCash's presence nationwide.
It can also be recalled that the Technical Education and Skills Development Authority (TESDA) has tapped Mynt so that it could distribute the allowances of TESDA scholars via the mobile wallet this year.
TESDA Secretary Isidro Lapeña earlier said the move is the safest way to distribute the scholars' allowances without them getting exposed to the risk of contracting coronavirus disease 2019 (Covid-19). He also considers this a more efficient mode, since it has a shorter processing time.
Meanwhile, last June 7, Mynt has formalized its partnership with AirAsia Philippines, enabling passengers to make contactless payments.
"Working with AirAsia to provide a more convenient option to pay for (flight) bookings is the start of our tourism play. We want to make sure that GCash is available in the places (where people are) traveling to," Sazon said. (PNA)