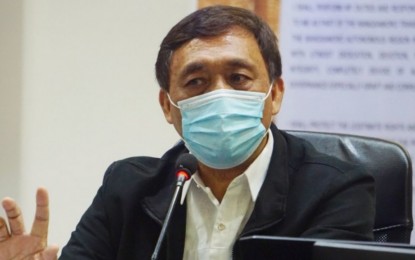 COTABATO CITY – The Bangsamoro Autonomous Region in Muslim Mindanao (BARMM) has registered a high 84 percent recovery rate for coronavirus disease 2019 (Covid-19) as of Wednesday night, the region's Ministry of Health (MOH) reported Thursday.
Dr. Bashary Latiph, MOH-BARMM minister, said they somehow managed to maintain the above 80 percent recovery rate despite reports of a spike in Covid-19 cases in some parts of the region.
"The no-movement Sunday and strict border quarantine protocols across the region have helped a lot to control the people from going outside their homes for unnecessary errands or travels," Latiph said.
He added that of the cumulative total Covid cases in the region of 7,335 cases since March last year, 6,137 have recovered for an 84 percent recovery rate.
"The recovery rate is quite encouraging as we aim for a higher percentage in recoveries in the days to come," he said, adding that the region has 925 active Covid-19 cases.
Of the total active cases, Maguindanao topped with 303 cases, followed by Cotabato City (287); Lanao del Sur (122); Basilan (108); Sulu (90); and Tawi-Tawi (15).
"We are keeping watch at all the region's areas right now, especially Maguindanao and Cotabato City that have recorded an increasing number of cases in recent weeks," Latiph said.
As of Wednesday, he said 84 new cases have emerged with Cotabato City having 41; Maguindanao (24); Sulu (10); Lanao del Sur (6); and Basilan (3). Recoveries on the same day were recorded at 43. Cumulative Covid-129 related deaths stand at 273, he said.
"Please stay at home and continue practicing minimum health protocols. The virus is not a joke," Latiph said. (PNA)