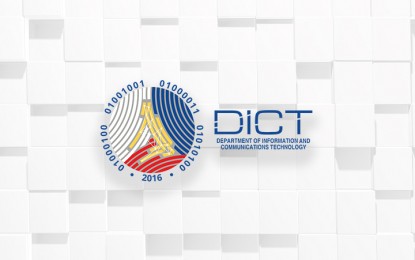 MANILA – The National Committee of Intellectual Property Rights (NCIPR), headed by the Intellectual Property Office of the Philippines (IPOPHL) as acting chair, has welcomed the Department of Information and Communications Technology (DICT) as its newest member who will significantly contribute in addressing online threats to intellectual property (IP) rights protection today.
"DICT's decision to join the whole-of-government effort toward an IP-conscious Philippines is a timely response on the back of accelerated digitalization and increased IP violations in this pandemic," IPOPHL Director General Rowel Barba said in a statement Thursday.
To recall, the IP Rights Enforcement Office (IEO) of IPOPHL received 121 reports and complaints over alleged counterfeiting and piracy activities in 2020 as the pandemic presented lucrative opportunities for fraudulent traders.
The figure, propped up mostly by suspected violations online, surpassed the 100 reports and complaints IEO received from 2016 to 2019 when it also included all forms of IP infringement cases in its tally.
"In joining the NCIPR, the DICT has committed to practice and promote the values of protecting and respecting IP rights in performing its functions. It will integrate IP policies deeper into the national ICT development agenda," he added.
"(We) will offer our experience, knowledge and expertise in ICT for NCIPR to achieve its goals," DICT Secretary Gregorio Honasan II said in his letter to the NCIPR Secretariat expressing intent to join the committee.
Among the proposed tasks of the DICT as NCIPR member is conducting an annual audit of government software usage and helping in policy formulation to maintain government-wide compliance with laws and policy issuances that mandate the sole use of licensed software and applications.
The Philippines already cleared itself of allegations that its government offices were using pirated software, a claim made by the United States Trade Representative in its annual Special 301 Report since 2019.
While IPOPHL has repeatedly disproved this, the agency in the last round of the USTR's review presented a breakdown of the government's budget for procuring licensed software.
The data from the Department of Budget and Management was seen as the most concrete basis for the removal of the accusation and the Philippines' improved standing in the international community in terms of safeguarding IP investments and assets.
"Moving forward, we will be mapping out more areas that will need DICT's assistance so we can promote IP-based industries that depend on broadcast and internet technologies for growth," Barba added.
The DICT's inclusion to the NCIPR brings its current membership to 13.
Aside from IPOPHL, it joins the Department of Trade and Industry; Department of Justice; Department of the Interior and Local Government; Bureau of Customs; Food and Drug Authority; National Bureau of Investigation; Philippine National Police; Optical Media Board; National Book Development Board; Office of the Special Envoy on Transnational Crime; and the National Telecommunications Commission. (PR)