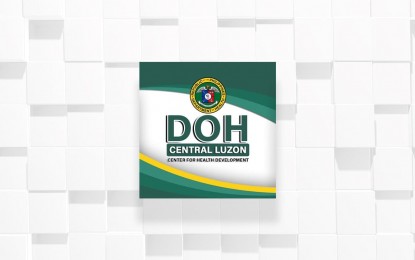 CITY OF SAN FERNANDO, Pampanga – The Department of Health Central Luzon Center for Health Development (DOH CLCHD) has warned the public of water and food-borne illnesses, influenza, leptospirosis, and dengue (W.I.L.D.) diseases this rainy season.
DOH CLCHD Regional Director Corazon Flores said on Thursday that their agency, with the support of local government units (LGUs) in Central Luzon, remains vigilant in preventing and controlling the possibility of disease outbreaks.
She said local health authorities continue to provide directives in raising awareness of communicable diseases that are prevalent during the wet season.
Flores said diarrhea, typhoid fever, and cholera are the most common water and food-borne diseases that can easily be prevented if "we avoid eating street food, uncooked meat or seafood".
"We must also consume food within the prescribed period or before the expiration date and cook food thoroughly," she said in an official social media post.
Flores noted that leptospirosis is caused by the urine of infected rats.
She said the chance of getting the infection is high when a person who has an open wound or laceration gets in contact with rat urine through floodwaters.
If wading in floodwater cannot be prevented, she said it is best to wear protective clothing or footwear such as a raincoat and boots.
Flores also said stagnant water due to flooding is known to be a good habitat for dengue-causing mosquitoes.
Dengue, she said, can be prevented through the enhanced 4S strategy: search and destroy mosquito breeding places, self-protection, seek early consultation during the early signs of dengue, and support fogging/spraying only in hotspot areas where an increase in cases is registered for two consecutive weeks to prevent an impending outbreak.
On the other hand, to prevent the spread of influenza, those who are infected should cover their mouth when they cough or sneeze.
Flores also reminded people to wash their hands regularly to avoid the transfer of the virus. Getting a flu vaccine once a year is likewise advised, she added.
In Central Luzon, a total of 5,596 cases of influenza-like illness was reported in 2020.
On the other hand, there were 2,268 cases reported from January to May this year and 26 percent of the patients were admitted to hospitals.
Also, there were 53 cases of leptospirosis and 8,980 cases of dengue, respectively, reported in the region during the same months.
"These W.I.L.D. diseases can easily be prevented if we will work hand-in-hand with the health care workers and LGUs in maintaining cleanliness in our home and community and having a strong immune system," Flores said. (PNA)