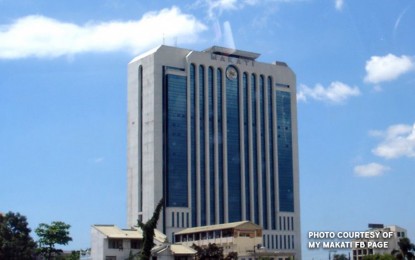 MANILA – The Makati City government, in partnership with the private sector, will open more vaccination hubs to inoculate individuals belonging to the A4 priority group as the government expanded the national Covid-19 vaccination program.
On Thursday, Mayor Abby Binay graced the opening of the new vaccination center at the Glorietta 5 Mall that will accommodate economic front-liners and government workforce listed under the Department of Health's prioritization in the vaccination program.
She said the new vaccination hub can cater to up to 500 individuals.
"We have made these strategic partnerships with the private sector to accommodate the expected influx of vaccine registrants from the A4 category," Binay said.
She added that more vaccination hubs will be opened to hasten the city-wide vaccination drive.
"We laud the Ayala Corporation and Megaworld Corporation for readily sharing their resources as we begin another critical phase in the Bakuna Makati mass vaccination program," Binay said.
Another Covid-19 vaccination center is set to be opened at the San Lorenzo Place Mall on Friday. It targets to accommodate at least 400 individuals belonging to the A4 category.
"We need to ensure fast yet safe vaccination against Covid-19 for our economic front-liners so that businesses in the city can continue to recover and thrive, thus fueling faster economic recovery," Binay said.
As classified by the DOH, the A4 category is subdivided as follows:
A4.1 – Private sector workers who work outside their homes and overseas Filipino workers scheduled for deployment within four months;
A4.2 – Employees in government agencies and instrumentalities, including government-owned or controlled corporations (GOCCs) and local government units; and
A4.3 – Informal sector workers and self-employed who work outside their homes and those working in private households.
Binay noted that the city's existing vaccination centers and drive-thru vaccine On-the-Go (Vax OTG) will continue to cater to healthcare workers, senior citizens, and persons with comorbidity.
The city government expects the arrival of its procured AstraZeneca vaccine this month, she said.
Makati has allotted PHP1 billion for the procurement of Covid-19 vaccines, to be given free to all residents and non-residents but working in the city.
The standardization of vaccination sites and registration protocols for business establishments and commercial centers in Makati has been imposed.
The private sector is directed to collaborate with the city government in implementing their vaccination plans. (PNA)