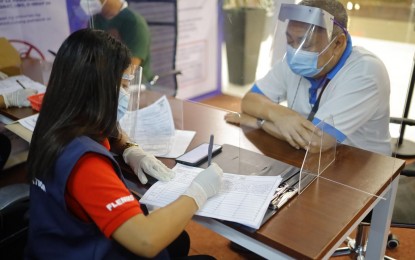 DAVAO CITY – The Philippine Identification System (PhilSys) is on the lookout for anomalous practices, such as fake sites, that falsely represent connection with the project.
This prompted the Philippine Statistics Authority (PSA), lead implementer of PhilSys, to identify the nine sites and service providers in a recent advisory.
The following are the sites and pages claiming they are representatives of PhilSys:
1. National ID Online Registration - Government Organization
2. National ID Online Registration Assistance - Public Group
3. www.philsysid.com
4. Lang Lang Nocses
5. Naic Cavite Buy and Sell
6. Paniqui-Tarlac-Moncada-Anao-Gerona-Ramos Buy En Sell
7. Tarlac Bentahan Online
8. Subcon and Supplies for Garments & Small Businesses
9. PhilSys National ID – blog
PSA advised the public not to link or transact with the above-named sites in the PhilSys registration process since it will put in danger their personal information.
Registrants should use only the official sites such as website philsys.gov.ph and Facebook Page https://www.facebook.com/PSAPhilSysOfficial.
"PSA warns registrants not to trust any third parties with their personal information and only disclose this information to the official online registration platform found in the PhilSys portal. Fake sites and third-party providers, such as Buy and Sell pages, do not operate with this security. Thus, these are prone to data leaks and misuse," the PSA warned.
Unauthorized issue and use of the Philippine Identification (PhilID) card may result in three to six years imprisonment and a fine of PHP1 million to PHP3 million, as per the Implementing Rules and Regulation of Republic Act No. 11055, or the Philippine Identification System Act.
The fake sites and pages reportedly ask payment from registrants for facilitating their registration and issuance of PhilID cards.
PSA reiterated that PhilSys registration is free of charge, including the delivery of the PhilID by the Philippine Post.
"All information collected through the official PhilSys website is protected by law under the Data Privacy Act of 2021. The PSA assures the public that these (fake sites) are under investigation to weed out similar parties providing scam signup processes and misinformation on the PhilSys registration," the PSA said.
Signed into law by President Rodrigo R. Duterte in August 2018, the Philippine Identification System Act aims to establish a single national ID for Filipinos and resident aliens.
The national ID shall be a valid proof of identity that shall be a means of simplifying public and private transactions, enrollment in schools, and the opening of bank accounts.
It will also boost efficiency, especially in dealing with government services where people will only need to present one ID during transactions. (PNA)