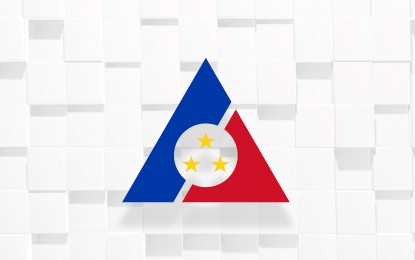 CEBU CITY – Around 165 job seekers were hired on the spot (HOTS) during the recently held virtual Kalayaan job fair of the Department of Labor and Employment in Central Visayas (DOLE-7).
DOLE-7 regional director Salome Siaton said on Tuesday the number is expected to increase within the week as there are about 350 applicants falling under the near-hire category.
"We are happy of the outcome of the activity. With the encouraging number of HOTS, we'd like to also give credit to the participating employers who saw and considered the potentials of the jobseekers that applied for a position in their respective companies," the labor official said in a statement.
A total of 12,995 local positions were made available by 49 participating employers in the job fair held on June 12-13.
"For the local job fair, we registered 4,127 applicants with 165 of them hired on the spot," Siaton said.
For the overseas job fair, there were 2,094 overseas positions that were up for grabs with the Philippine Overseas Employment Administration registering three participating employers and around 222 applicants monitored. Of the number, 29 are nearly hired.
The widespread dissemination of the details of the job fair through the DOLE-7's media partners and the online platform provided many jobseekers and the graduating students access to ample and timely information, Siaton said.
On June 11-12, DOLE-7, together with Workbank Inc., conducted a series of employment coaching sessions, which were mostly participated in by Grade 12 senior high school and fourth year college students coming from the different schools and universities all over Central Visayas.
"Apart from the hundreds of participants that entered through Zoom, we also monitored over 15,000 viewers through our FB page for all the coaching sessions conducted. This is the beauty of maximizing the use of technology and that of social media. And with the assistance of the Department of Education, we were able to extend and expand information coverage to as many audiences as possible," Siaton said.
Apart from the coaching sessions, the Department of Trade and Industry also provided webinars on entrepreneurial mind setting and consumer advocacy.
To address the queries of clients regarding the different programs of the department, there were also virtual rooms manned for the online public assistance on DOLE's programs and services.
Also happening simultaneously with the 2021 Kalayaan: Online TrabahoNegosyoKabuhayan (TNK) Job and Business Fairs was the celebration of the World Day Against Child labor.
In line with it, the DOLE released over PHP1 million in livelihood assistance to the parents of the profiled child laborers in Barangay Basak, Mandaue City.
"There was also feeding program conducted together with our partner-groups and agencies under the Regional Council Against Child Labor. Our sincere thanks went out to our donors and partners. Without them, the calendared activities for the celebration would not have been made possible," Siaton said.
Closely working with the DOLE were the Department of Social Welfare and Development, Associated Labor Unions-Trade Union Congress of the Philippines (ALU-TUCP), World Vision, Police Regional Office-7, Commission on Human Rights, Ramon Aboitiz Foundation, Cebu Association of PESO Managers and Philippine Statistics Authority. (PNA)