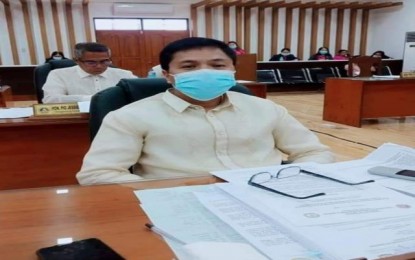 SAN JOSE DE BUENAVISTA, Antique – Local government units (LGUs) in Antique are urged to include the coronavirus disease 2019 (Covid-19) health protocols in their tourism plans.
Antique Vice Governor Edgar Denosta, in an interview Wednesday, said only the towns of Sibalom and Sebaste of the province's 18 municipalities have tourism plans.
During the hearing of the committee on tourism on June 4, they encouraged tourism officers to come up with their respective municipal tourism plans to include the Covid-19 minimum health protocol to assure the safety of their clients and workers.
The hearing was for the proposed resolution mandating all LGUs to observe the Implementing Rules and Regulations (IRR) Republic Act 9293 or the Tourism Act of 2009 mandating all LGUs to have tourism plans.
"The tourism plan is important so that LGUs would have direction in the promotion and development of their tourism destinations," Denosta said.
The hearing was also attended by sponsors Board Members Noel Alamis, who is the chairman of the committee on tourism, Fernando Corvera Sr., Denosta, and provincial tourism officer Juan Carlos Perlas.
Alamis said most of the tourism officers were only designated.
"The designated tourism officers also did not have the expertise to draft their municipal tourism plan because they were graduates of other courses," he said.
During the hearing, he said the tourism officers even asked for technical support from the Antique Tourism Office and the Department of Tourism Regional Office 6 to draft their plans.
Alamis said the plan will include the identification of tourism sites in their municipalities and support facilities like resorts around the area that could accommodate tourists.
It also contains strategies on how LGUs would further promote their destinations to lure more visitors. (PNA)