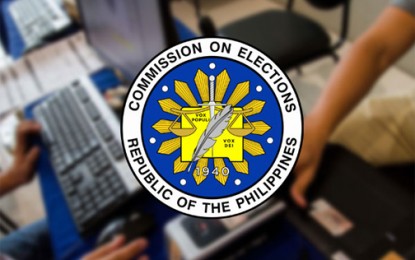 MANILA – The Commission on Elections (Comelec) signed a memorandum of agreement (MOA) with two internet voting solutions providers in preparation for the conduct of live test runs of their internet voting systems.
"The test runs, which come at no cost to the Commission, will begin in July. This exploratory test use of a mobile app for overseas voters is groundbreaking, and the results will have a significant and valuable impact on how elections may be conducted in the future," Commissioner Ma. Rowena Amelia Guanzon, commissioner-in-charge (CIC) for overseas voting, said in a statement on Wednesday.
Comelec Commissioner Antonio Kho Jr., vice CIC for overseas voting, together with Ryan Earl So of Indra Sistemas and Henry Tan Sim of Voatz signed the MOA in a ceremony on Monday.
Executive Director Bartolome Sinocruz Jr. signed as a witness to the MOA.
Also present during the signing ceremony were Director Sonia Bea Wee-Lozada and lawyer Philip Luis F. Marin from the Office for Overseas Voting (OFOV).
The internet voting test runs form part of the Commission's exploratory study of internet-based technologies for possible use in internet voting.
The test run is the third phase of the implementation plan, which will involve the actual test voting activity.
The Comelec is also set to sign a MOA with Smartmatic but the date of signing has yet to be determined.
Meanwhile, the signing of Non-Disclosure Agreements will be conducted prior to the actual test run.
"The final call for participants in the test runs ends on June 25, 2021 at 5 p.m. We call on registered overseas voters who have active and complete voter registration record to sign up and be part of this important activity," Lozada said.
The first and second phases, which involved preparation and presentation, were completed in the last quarter of 2020 and the first quarter of 2021, respectively.
On the other hand, the fourth and last phase will be the evaluation phase, which pertains to the post-election assessment activity to document all stakeholders' observations, user experience, feedback, comments, and such other matters.
Republic Act 9189 or the Overseas Voting Act authorizes the Comelec to explore internet-based technologies for overseas voting.
Dominion Voting System and Scytl both participated in the first phase. However, Dominion backed out of the run activity, while Scytl had earlier withdrawn its intent to participate. (PNA)