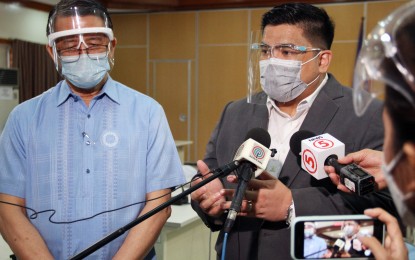 MANILA – The Anti-Red Tape Authority (ARTA) and the Land Transportation Office (LTO) vowed to work together to bolster the campaign against "fixers" offering services for application or renewal of driver's license.
In a media interview on Wednesday, LTO Assistant Secretary Edgar Galvante said the LTO will maintain fast and efficient processing of the driver's license application to discourage applicants from resorting to unscrupulous individuals offering services for as much as PHP4,500 fee.
"There is totally no need for fixers, they charge you for PHP4,500 for something that should only be around PHP600 to PHP700. Let us not entertain this behavior," Galvante said.
He urged the public not to patronize fixers and instead report these illegal activities to the authorities.
Meanwhile, ARTA Director General Jeremiah Belgica said the fixers took advantage of the public's impression that the government is still implementing slow and bureaucratic services.
"We are intensifying their (LTO) anti-fixer operations along the stretch of East Avenue in Quezon City that has long been a hotspot of fixers," he said.
The ARTA clarified a confusion that sparked "unwanted misunderstanding" among government offices following an entrapment against a fixer outside the LTO headquarters in Quezon City on June 15.
During the operation, ARTA deputy director general for administration and finance, Undersecretary Carlos Quita posed as applicant renewing his driver's license.
Contrary to some news reports, the ARTA said the fixer was caught outside the gate and not inside the LTO.
"The Authority also did not claim that the license that ARTA Undersecretary (Carlos Quita) received was faked, contrary to media reports," ARTA said in a statement on Wednesday.
During the meeting between ARTA and LTO official on Wednesday, it was confirmed that the license offered by the fixer to Quita for PHP4,500 was valid.
Galvante said all the licenses released by the LTO were official and genuine.
"We also have several security features that cannot be replicated. And to those who are thinking of getting a fake license, there is totally no gains from it," he said.
He said drivers who will be caught using fake licenses will be banned from applying for official driver's license for at least two years.
Galvante assured that they will continue to work together with ARTA to rid the area of fixers.
"We welcome the help of ARTA and we are going to ask for their help in helping us out with these fixers," he said.
ARTA promised to field more personnel not only near the vicinity of LTO but other government offices in Quezon City to go after fixers. (PNA)