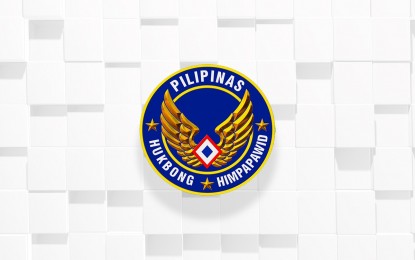 MANILA – A military helicopter crashed during a night-flying exercise in Tarlac on Wednesday, the Philippine Air Force said on Thursday.
"Last night, June 23, 2021 an S-70i Black Hawk Utility helicopter of the 205th Tactical Helicopter Wing on a night flight training figured in a mishap a few miles from Colonel Ernesto Rabina Air Base in Capas, Tarlac," said PAF spokesperson Lt. Col. Maynard Mariano in a statement.
Mariano said the helicopter took off from Clark Air Base at around 8 p.m. for the exercise area and that PAF personnel got worried when there was still no contact with the helicopter and its crew at around 10 p.m.
"As of this writing, PAF search, retrieval, and recovery teams are diligently at work," Mariano said.
He added that night-flight proficiency trainings are part of the capabilities of the pilots and crew prior to their full deployment to assist front-line units in their missions.
"Although with inherent risks, this competency is vital and necessary for the transport and logistics requirements of Unified Commands. So far, no survivors have been found. The identities of the aircrew members will be provided as soon as the members of their families are properly notified," Mariano said.
The PAF, meanwhile, has grounded all of its newly-acquired S-70i "Black Hawk" combat utility helicopters following the mishap.
He added the PAF will conduct a thorough inquiry to determine the circumstances of the incident.
"For the meantime, all the other Black Hawks will not be flown until the conclusion of the investigation," Mariano said.
In a separate interview with the Philippine News Agency, Mariano said the helicopter involved in the mishap was among the first six units delivered in November last year. Another five were delivered early this June.
The Air Force has an order of 16 S-70i Polish company Polskie Zaklady Lotnicze Sp.z.o.o. worth US$241 million (about PHP11.5 billion). The remaining five units are expected to be delivered before the end of the year.
"The AFP also grieves over the demise of the three pilots and the three members of the crew (six all in all) of the ill-fated Philippine Air Force S70i Blackhawk helicopter that figured in an air operations accident last night 23 June 2021 near Col Ernesto Ravina Air Base in Capas, Tarlac while doing Night Flight Competency Training," AFP spokesperson, Marine Maj. Gen. Edgard Arevalo said in a statement.
Meanwhile, Department of National Defense (DND) Secretary Delfin Lorenzana on Thursday expressed his condolences and sympathies to families of the three pilots and three airmen aboard the ill-fated helicopter.
"We at the Department of National Defense extend our deepest sympathies to the families of the three pilots and three airmen of an S-70i Black Hawk helicopter of the PAF who perished when their plane crashed in the vicinity of Crow Valley near Clark Air Base, Pampanga, after undertaking a night proficiency flight on Wednesday evening, June 23," he added. (PNA)