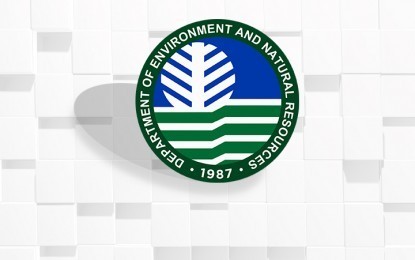 CITY OF SAN FERNANDO, Pampanga – The Department of Environment and Natural Resources (DENR) in Central Luzon has stepped up the propagation of bamboo species to stabilize river banks in the region and at the same time, help boost the rehabilitation of Manila Bay.
DENR Region 3 Executive Director Paquito Moreno Jr., in a social media post on Thursday, said they partnered with the local government unit of Hermosa in Bataan to propagate bamboo species and establish a 1.7-hectare bambusetum and nursery to increase forest cover under the National Greening Program (NGP).
Moreno said the propagation of bamboo is in support of the marching order of Environment Secretary Roy Cimatu to plant and use bamboo as priority species to rehabilitate river banks and the Manila Bay.
He said the DENR and the local government unit of Hermosa have also initially planted some 30 propagules of Yellow bamboo in the closed sanitary landfill in Barangay Mambog in Hermosa town.
He added that the DENR and LGU are set to plant and grow another 950 propagules of Giant Bamboo, Yellow Bamboo, Budda Belly Bamboo, Kawayan Tinik, Kawayan Kiling and Bayog species that can be a potential source of engineered bamboo and as planting material to control soil erosion, stabilize river banks and rehabilitate degraded areas.
Since 2011, the DENR has already established more than 14,000 hectares of bamboo plantation in the region under the National Greening Program (NGP).
Not known to many, bamboo has been termed as "poor man's lumber", and is now hailed as "green gold" because of its many economical and ecological benefits.

Bamboos are used as raw materials for housing, farm and fishing implements, handicrafts, and food. It is also used in architecture designs, landscaping, carvings, gardening, and in soil erosion control and stabilization of river banks.

According to study, there are 62 bamboo species in the Philippines and 21 of these are considered endemic to the country. (PNA)