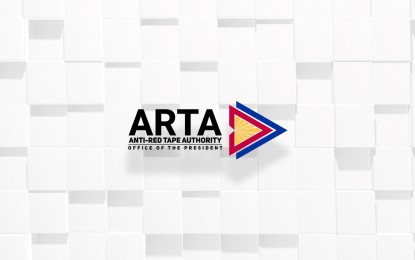 MANILA – The Anti-Red Tape Authority (ARTA) targets all 1,600 local government units (LGUs) to have their electronic Business One-Stop Shop (e-BOSS) before the end of the Duterte administration.
"It's very possible that, at the end of the term of our President, we will have all our LGUs onboard," ARTA director general Jeremiah Belgica said in a statement Friday.
Currently, only 580 LGUs were able to meet the June 17 deadline for setting up e-BOSS.
"I could safely say based on what we are seeing, all LGUs are willing (to automate) as long as you will help them," Belgica added.
LGUs are free to use the Integrated Business Permits and Licensing System (IBPLS) software of the Department of Information and Communications Technology (DICT) to set up the e-BOSS.
The e-BOSS aims to streamline and automate processes in LGUs such as accepting electronic submission of application; issuing electronic tax bill or order of payment; accepting online payment; releasing of electronic version of permits, licenses, and clearances; and providing gateway facility linked to courier service where applicant prefers hard copy of the documents.
Republic Act 11032 or the Ease of Doing Business and Efficient Government Service Delivery Act of 2018 mandates all LGUs to establish e-BOSS on or before June 17, 2021.
ARTA also directs all LGUs to submit compliance reports by July 14, 2021. Those LGUs that were not able to comply have to submit a letter of explanation.
"You better make sure that you have valid reasons. Otherwise, you will be investigated and cases may be filed against you," Belgica said.
He also stressed the need to streamline and automate government transactions amid the Covid-19 pandemic, making it safe for the public to transact with the government. (PNA)