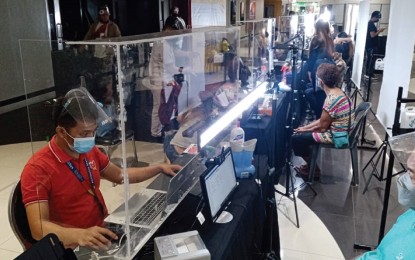 DAVAO CITY – The Philippine Identification (PhilID) card is not an ordinary ID because it can be deactivated on certain grounds.
Based on Section 9 of the Implementing Rules and Guidelines (IRR) of the Philippine Identification System (PhilSys) Act, the Philippine Statistics Authority (PSA) can deactivate the national ID after due process.
One condition is when the applicant submitted fictitious supporting documents during registration or requested for change in information.
A national ID holder can request for changes in his data.
Other grounds for deactivation are misrepresentation in any form during and after registration and fraudulent application of the biometrics.
The PSA will still investigate before deactivating the PhilSys Number (PSN) that will block the PhilID from further use.
"The PhillD of a person with a deactivated PSN shall be surrendered to the PSA," the IRR states.
Since a PSN is unique for each holder, it cannot be assigned to another individual.
The IRR also says that a person with a deactivated PSN shall not be given a new PSN.
The PhilSys Act, however allows the reactivation of a PSN provided the concerned person is able to submit proof that warrants the reactivation of his PSN.
"The PSA may reactivate the PSN of the registered person upon submission of satisfactory proof for its reactivation under the guidelines to be set by PSA," Section 10 of the IRR indicates.
Once reactivated, the PhilSys-registered person is entitled to reissuance of a PhilID, the IRR further states.
In its June 23, 2021 post, PhilSys registrants were reminded "to exercise honesty in providing the needed information or personal details upon registration to avoid deactivation of the PSN".
Signed into law by President Rodrigo R. Duterte in August 2018, Republic Act 11055, or the PhilSys Act, aims to establish a single national ID for all Filipinos and resident aliens.
The national ID shall be a valid proof of identity that shall be a means of simplifying public and private transactions, enrollment in schools, and the opening of bank accounts.
It also seeks to boost efficiency, especially in dealing with government services where people will only need to present one ID during transactions. (PNA)