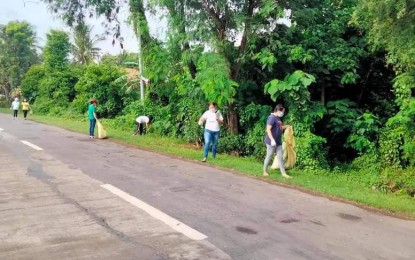 ILOILO CITY – The Department of Health in Western Visayas (DOH WV) has reported a 70 percent drop in dengue cases in the first six months of 2021 compared with the same period in 2020.
Malou Monegro, DOH WV Center for Health Development (DOH WV CHD) entomologist, in an interview Tuesday said the region has 831 dengue cases with eight deaths from January 1 until June 19, 2021, while 2,781 cases with five deaths were recorded for the same period in 2020.
"This is good news for us and compared with last year and in 2019 when we had an outbreak," she said.
The cases came from Aklan with 28 cases; Antique has 122; Capiz, 126; Guimaras, 13; Iloilo province, 158; Iloilo City, 117; Negros Occidental, 189 and Bacolod City has 78 cases.
The deaths were recorded in Antique, Capiz, and Iloilo provinces with one death each; Negros Occidental has three, and Bacolod City has two deaths.
Monegro added that the department, amid the coronavirus disease 2019 (Covid-19) health pandemic, continues to campaign for dengue prevention.
Iloilo province, she said, has its own "Limpyo Iloilo (Clean Iloilo)" that was launched last year to arrest the rise of dengue cases and is being sustained by local government units (LGUs).
"Dengue is year-round so we could not eliminate the cases. But we reiterate the need for an enhanced 4S – search and destroy of mosquito-breeding sites, secure self-protection, seek early consultation and support fogging and spraying in hotspot areas," she said.
While the number of cases this year is low, she warned that based on data from the Regional Epidemiology Surveillance Unit (RESU), dengue cases experience a surge every three years.
The last outbreak was recorded in 2019 with 3,347 cases with 28 deaths from January 1 to June 19 period.
"We are on alert because based on cases, the increase was usually on the third and fourth quarters of the year," she said.
The LGUs, government agencies, and the public are reminded to continue with the "Sabayang 4S" every Friday at 4 p.m. to prevent dengue cases.
"We could not afford to have dengue amid this health pandemic," she warned. (PNA)