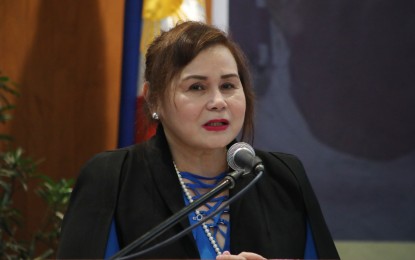 MANILA – The Philippine Economic Zone Authority (PEZA) targets a 7-percent increase in investment approvals this year supported by strong investment interests from foreign sources.
In a briefing Tuesday, PEZA deputy director general Tereso Panga said the investment promotion agency aims PHP6 billion more investment approvals this year from last year's approval of PHP95.03 billion.
"We have a strong basis for this projection because of the increasing FDI (foreign direct investments)," Panga said.
He also cited the report of the United Nations Conference on Trade and Development in 2020 that FDIs in the Philippines rose by 29 percent despite the pandemic, while the trend in other Southeast Asian countries is the opposite.
Panga said the ecozone investments increased by 21 percent last year.
"We are following the same trend for FDI. In the case of PEZA, the sources for this come from ICT (information and communications technology), manufacturing, and real estate," he added.
Panga said the enactment into law of the Corporate Recovery and Tax Incentives for Enterprise (CREATE) Act will also support the increase in project registration with PEZA.
The CREATE law cuts the corporate income tax rate for businesses from 30 percent to 25 percent.
The Department of Finance and the Department of Trade and Industry signed last week the implementing rules and regulations for the law.
Moreover, PEZA director general Charito Plaza is also requesting President Rodrigo Duterte to lift the moratorium on setting up more economic zones in Metro Manila.
She said the lifting of the moratorium will allow more investments in information technology and business process outsourcing (IT-BPO) as investors prefer to set up their offices in the National Capital Region (NCR) due to better ICT infrastructure.
"We should take advantage of this. We have to address the efficiency factors to attract our investors to go to the countryside. Most of these efficiency factors that must be addressed by DICT (Department of Information and Communications Technology) is the IT infrastructure," Plaza said.
She added there are nine cities in NCR that have not yet hosted IT parks, and these cities are also asking for the lifting of the moratorium.
"We are waiting for the response (of the Office of the President), especially that among those that really provided the biggest employment are the IT-BPOs. Of the 1.6 million direct employment in our ecozone, almost a million come from the jobs created by IT-BPOs," Plaza said. (PNA)