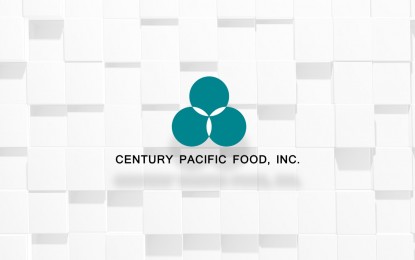 MANILA – Leading food manufacturer Century Pacific Food Inc. (CNPF) is implementing a vaccination program in its workplace as it hires more workers to support its expansion here and overseas despite the pandemic.
"Amidst the pandemic, not only did we retain jobs, but we created new ones as well, adding more than 4,500 new jobs in 2020 as we embarked on expansion projects that in turn ensured business continuity. As of today, our ecosystem supports an 18,000 strong workforce, and as we progress with further capacity expansions, we expect to create more than 500 quality manufacturing jobs this year," CNPF executive chairman Christopher Po said in a virtual stockholders' meeting Wednesday.
Po said to date, the company's coronavirus disease 2019 (Covid-19) prevention rate remains at 99.9 percent across all its manufacturing facilities.
"We are implementing a company-wide vaccination program in support of the government's nationwide inoculation plan to safely reopen the economy. We have contracted 70,000 doses to be administered for free on a voluntary basis to all Century employees nationwide, all in compliance with the Department of Health's guidelines on the vaccination rollout," he said.
Po said the company has expanded to a line of refrigerated products through the acquisition of Pacific Meat Company Inc. and has entered into plant-based meat alternatives.
"We try to grow the company over the next five years (at) 10-15 percent or two times of GDP (gross domestic product)," he said. "In good times, we grew in line with GDP, but in challenging times, we outperform the market due to the essentials and staples nature of our portfolio."
Po said the company expects its net income growing close to 20 percent this year due largely to tax incentives by the government.
Its net income expanded by 24 percent to PHP3.9 billion last year amid the pandemic, he added.
He said they aim to grow the refrigerated food business segment by over 20 to 25 percent a year for the next three years, making it a significant growth driver for the company.
Po was also optimistic about the prospect of its plant-based food product business segment.
"In fact, UnMeat (vegan brand), we are now presenting this to our international clients and hopefully that we would make a dent in the plant-based meat market not just in the Philippines but in other parts of the world," he said. (PNA)