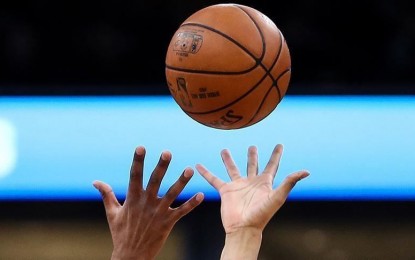 MANILA – Gilas Pilipinas came up just short of a huge upset against Serbia which escaped with an 83-76 win to sweep Group A play in the FIBA Olympic Qualifying Tournament at the Aleksandar Nikolic Hall in Belgrade early Thursday (Philippine Time).
National Basketball Association veteran Boban Marjanovic scored crucial baskets down the stretch to help the host nation hold off a gritty Gilas side.
Serbia started the game hot with an 11-2 run only for Gilas to recover and keep the game close at the end of the first period.
Serbia began settling in during the second quarter and eventually opened a 16-point lead, 56-40, in the third.
However, Serbia found itself in deep trouble at home after Gilas came alive later in the second half and even took a 74-73 lead off an RJ Abarrientos layup with 3:50 left in the game.
But a Marjanovic slam off a Milos Teodosic assist sparked Serbia's endgame blow as Gilas began to fizzle with only a Balti Baltazar teardrop to show.
Gilas, however, still had chances to retake the lead but Baltazar and SJ Belangel missed on their three-point attempts and Marjanovic continued to score crucial baskets for Serbia.
Marjanovic finished with 25 points on 12-of-18 shooting, 10 rebounds, one assist, and one steal to lead Serbia, which is now waiting which among Italy and Puerto Rico will slip in the lone Group B match later Thursday.
Ognjen Dobric added 16 points on 6-of-10 shooting including 4-of-7 from beyond the arc, two rebounds, and two assists.
Ange Kouame put up 17 markers, seven boards, two dimes, three blocks, and one steal for Gilas, which will take on the Dominican Republic early Friday (Philippine Time) for the right to challenge the Italy-Puerto Rico winner in the semifinals on Saturday. (PNA)