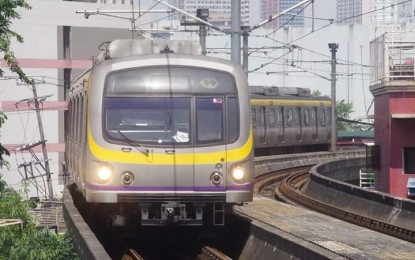 MANILA – The two new stations of the Light Rail Transit Line 2 (LRT-2) – dubbed the LRT-2 East Extension -- will begin operations on July 5, the Department of Transportation (DOTr) said Thursday.
In a media bulletin, the DOTr said the rail service, which will soon run from the Recto Station in Manila to the Antipolo Station, has also increased the number of its running trains to eight, from the five trains that previously ran from the Recto to the Santolan stations.
"Once operational, the LRT-2 East Extension Project will reduce travel time from Claro M. Recto in Manila to Masinag in Antipolo from three hours via bus or jeepney, to just 30 to 40 minutes," the DOTr said.
In a Facebook post, Transportation Secretary Arthur Tugade said the project would be inaugurated on Thursday with President Rodrigo Duterte and Light Rail Transit Authority (LRTA) Administrator Reynaldo Berroya as guests.
"The promise of a better commuting experience will now become a reality," he said.
The LRT-2 East Extension, he said, adds 3.793 km. to the present 13.8 km. of the LRT-2 line with two new stations – the Marikina-Pasig and Antipolo stations.
"The project shall likewise increase the rail line's average daily passenger capacity from 240,000 to 320,000," Tugade said.
He said aside from providing another means of transport to commuters, the project is expected to help reduce traffic congestion along the Marcos Highway, "especially in Marikina, Pasig, and Antipolo, given that road transport passengers will be redirected to riding the train."
During its construction, he said, "at least 1,800" jobs were generated, in addition to the 170 rail personnel employed to work in the two new stations.
The project, which has been part of the "Master Plan for Metro Manila" since 1999, was approved by the National Economic and Development Authority Board on Sept. 4, 2012. The construction of its viaducts began in April 2015.
The "full blast" construction of the two new stations started on Feb. 20, 2017, with a PHP1.1 billion contract, while the contract for the project's electromechanical systems was awarded on Dec. 14, 2018 for PHP3.4 billion. (PNA)