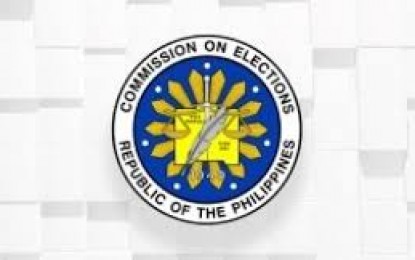 MANILA – The Commission on Elections (Comelec) may step in to resolve the conflict within the ruling party Partido Demokratiko Pilipino (PDP)-Laban, Malacañang said on Thursday.
In a meeting on Tuesday with some party officials led by PDP-Laban vice chair and Energy Secretary Alfonso Cusi, President Rodrigo Duterte expressed his desire to "legally" settle what he described as a "mess" between factions of the party that he chairs.
"Legally, there's a procedure. If there's an intra-party dispute, then the Comelec will have jurisdiction to rule on it," Presidential Spokesperson Harry Roque said in a Palace press briefing.
Asked if Duterte is inclined to endorse a faction that will be fielding candidates for the 2022, elections, Roque said the President had already addressed persons who he believed are the "rightful" leaders of PDP-Laban.
Former PDP-Laban president Senator Koko Pimentel III and current head Manny Pacquiao were absent during the meeting.
Pimentel has yet to explain his absence while Pacquiao is in Los Angeles to prepare for his fight against unbeaten welterweight world champion Errol Spence Jr. on August 22 (August 21, US time).
Some members joined the meeting via video conference platform Zoom.
"I'm saying that he met with individuals who he thought and believed are the rightful the rightful leaders of the PDP-Laban. But that's without prejudice to the role of Senator Koko Pimentel because we know that his family founded PDP-Laban," Roque said.
He added he has no information on whether Duterte will also be meeting Pimentel and his team.
Before leaving for the US on Saturday, Pacquiao accused some government agencies of corruption.
The Palace downplayed the allegations while Duterte implied that Pacquiao is itching to be picked as the party's presidential bet.
Pimentel previously sided with Pacquiao by denouncing Cusi's decision to preside over PDP-Laban's national council meeting on May 31.
Pacquiao urged party members to ignore Cusi's call for an assembly but Duterte instructed that the meeting proceed. (PNA)